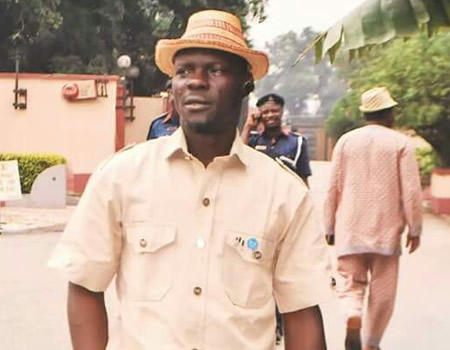 THE National Coordinator of the Centre for Peace and Environmental Justice (CEPEJ), Comrade Sheriff Mulade, has decried what he called the seeming abuse of the amnesty waiver for criminals in the country.
Speaking on the granting of amnesty to members of the lethal Boko Haram sect by President Muhammadu Buhari on Friday, Comrade Mulade said although the safe return of the Dapchi girls was a welcome development, granting amnesty to the group should be well-thought out.
He said care must be taken to ensure that such action was not construed as encouraging armed militias and criminality in the society.
Mulade added that if amnesty must be granted to the insurgents, as it was done to Niger Delta militants, it must be to the entire insurgents and not a few individuals.
He warned against creating an impression that amnesty has become another form of employment which underscored the fact that the government has not been able to create an enabling environment for its teeming youths.
"We thank God for the release of the girls. But on the amnesty issue, which is a welcome development too, Buhari should be cautious.
"We are abusing amnesty. Granting amnesty to all categories of insurgents is an abuse.
"The government needs to carefully look at it, imagine, the FG is granting amnesty, the state governments are doing so, too, so when you grant amnesty to all sorts of criminals, who'll the law now holds?
"I will advise him to look inwards. Amnesty has become a daily affair and it's not good for the country.
"So, it means anybody can just indulge in any crime and at the end of the day, the government will grant amnesty. They are abusing amnesty.
"Until the entire Boko Haram agrees to a ceasefire, amnesty should not be granted to them. The government should carry out a thorough engagement before granting them amnesty," the Delta State House of Assembly hopeful averred.