Boko Haram: FCTA reopens Nyanya temporary high capacity bus terminal 3 years after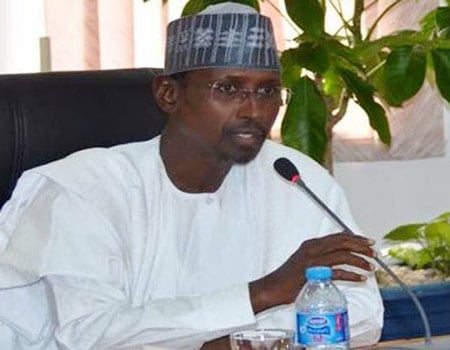 THE Federal Capital Territory Administration (FCTA), on Tuesday, re-opened the Nyanya Temporary high capacity Bus Terminal, which was closed down in April, 2014 following multiple bomb blasts.
The Federal Capital Territory (FCT) Minister, Malam Muhammad Musa Bello, who performed the brief formal reopening ceremony, said the park was re-opened after all necessary security measures have been put in place and to ease the difficulty being faced by the commuters from the axis since the closure of the terminal over three years ago.
He was represented at the occasion by the Acting Secretary of the Transportation Secretariat Abdulhamid Mohammed Suleiman.
The minister decried the untold hardship which the commuters were subjected to as a result of absence of a clearly defined terminal.
According to him, "the vicinity around the bombed terminal where commuters converge to board vehicles was always congested thus causing heavy vehicular gridlocks while the commuters board vehicles along the road thereby exposing them to further threat to their lives."
Malam Bello noted that the closure of the terminal also impacted negatively on the Terminal Operator who was out of operation during the period and equally spent substantial amount in rebuilding the site.
"The journey to the reopening of this terminal was tortuous. Various security meetings were held to determine the various implications or otherwise of its reopening. I'm happy to announce to you that the various security meetings favored the reopening and that's what we are here to do this afternoon."
"Let me use this occasion to assure the commuting public that this terminal is safe for use. All necessary security measures have been put in place to ensure the safety of lives and properties. The law enforcement Agents have been fully mobilised to ensure all round security of the commuters in and around the terminal", he said.
The minister, who commended the Law enforcement agents, who had kept vigil at the site since April 2014 when the bomb blast incident occurred, expressed delight that their effort is what kept the enemy away from the vicinity and urged them to increase their vigilance as the terminal goes into full operation.
He said the Law enforcement Agents have been mobilised to arrest and prosecute any commuter who will hang along the road to board the buses, while any low capacity bus or unregistered taxi drivers who may want to circumvent the efforts of the FCT Administration at sanitizing the public transportation sector of our economy would be arrested.
The Minister revealed that the refurbished terminal now has three wings; the main terminal housing the high capacity buses while the two smaller wings will be for smaller buses and taxis to serve as feeders where passengers going into the Abuja City Center will disembark and move over to the main terminal to join the big buses.