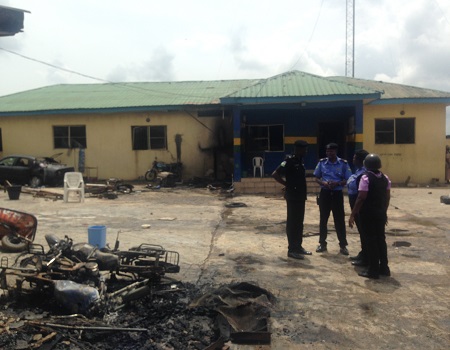 NO fewer than five people were killed at Bodija abattoir market Ibadan on Thursday when a security team detailed to enforce movement of butchers to the new centre at Amosun village, along Oyo road.
But the commissioner of police, Oyo State, Abiodun Odude, in an interview said "at least, two people were gunned down" in the crisis."
Tribune Online learnt that trouble started when the team stormed the market and we're shooting into the air to scare them away.
An eyewitness informed that the butchers fled the scene, and retrieved to appeal to the team to allow them to sell their goodies for the day.
ALSO READ: Ekiti 2018: Transport unions raise the alarm over security harassment
This development was considered as a rebuttal by the security forces which the sources said made the combined forces shot at people, killing suspected five people dead in the process.
Eyewitness account revealed that the five people allegedly killed include three butchers; a female fashion designer and a boy picking aluminium scraps by the roadside.
Furious by the development, the crowd mobilised and headed straight to Bodija market divisional police headquarters, Bodija, Ibadan, and razed down completely.
Cars, power generating sets, chairs, and so many other things were destroyed.
The state commissioner of police, Suisun Odude, was on ground with other senior police officers in the state to monitor development.