Bisi Akande's wife, Omowunmi, dies at 73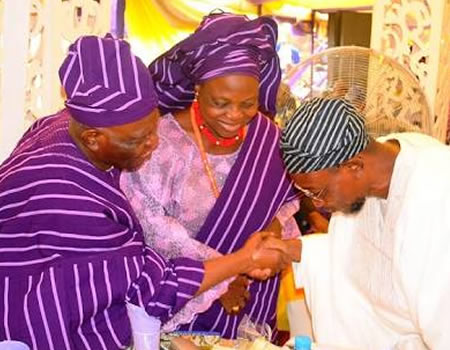 Omowunmi, wife of former governor of Osun State, Chief Bisi Akande, is dead.
She died on Tuesday, at the University College Hospital (UCH) in Ibadan. She was aged 73.
The cause of her death has not been revealed by the family.
Omowunmi and Bisi Akande got married 51 years ago, with the marriage blessed with several children.
"For about 48 years now that I have gotten married, I am still with my wife," Akande said in January 2014 at the 70th birthday of Omowunmi.
He eulogized his wife as the best woman any man could pray to have.
"In our marriage we agreed to live together no matter what the condition is. Except for when I was in the prison, we have always been together and we will always be.
"What has kept us this far is that from the beginning, we take ourselves not just as husband and wife but also as brother and sister. We do everything together; we love each other, take care of the children together and spend money together," he said.
Among the children of the couple are Dr. Wuraola Solabi who married in June this year in Ibadan and Osun state commissioner for health, Dr Temitope Ilori.