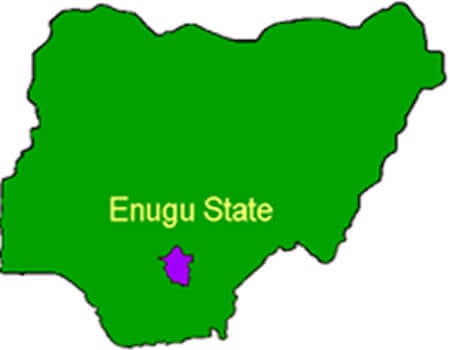 RESIDENTS of Enugu the Enugu State capital on Friday ignored the sit-at-home protest ordered by the Independent People of Biafra (IPOB) as many of them went to the streets, offices and markets as well as other places of their interests abandoning the scheduled demonstration.
Tribune Online observed that there was vehicular movement in Enugu while commercial banks and other financial institutions were seen opened with customers being attended normally by bank officials.
However, security was beefed up in Enugu metropolis and its environs as the detachment of armed policemen and soldiers were seen on Friday in strategic areas in the city, apparently monitoring the situation.
Reports from Agbani, Nsukka, Udi, Oji-River and other major towns in the state also indicated that the mass protest did not hold, a total departure from the preceding ones.
Some of the residents interviewed said that although they shared the views canvassed by the pro-Biafra groups, they differed with the process they are carrying out the struggle, stressing that embarking on a mass protest by now is a misplacement as it could
escalate tension in the region.
"Agreed that Ndigbo are being marginalised by successive regimes, but the truth is that we need to make wide consultations with other ethnic nationalities to proffer lasting solution to the hydra-headed problems going on in this country.
Pro-Biafra agitators should be involved in partisan politics, sponsor some of their members to states and national assembly to effect a positive change.
That is a legitimate means to realise Biafra and not by daring security operatives ", Mazi Ikechukwu Okoroafor said in an interview.
Tribune Online recalls that the leadership of the Biafra Independence Movement-Movement for Actualisation for Sovereign State of Biafra (BIM-MASSOB) had on Thursday, urged Ndigbo to ignore the September 14. 2018 sit-at-home ordered by IPOB, saying it is a misplaced protest.
ALSO READ: Court orders WAEC to produce ledger of Sen Adeleke's result
Chief Benjamin Ekwenugo, a member of the MASSOB-BIM elder council, who spoke on behalf of their founder, Chief Ralph Uwazurike had during the commemoration of the19th-anniversary of MASSOB, by the Enugu West Zone of the group, said IPOB had its own agenda.
The Police in Enugu had also on the eve of the fixed demonstration, urged members of the public to disregard the protest and go about their normal businesses..
In a statement signed by the State Police Public Relations Officer, Ebere Amaraizu, stated, "The Command in this regard advises those in this intended act acts to toe the path of peace and order in the state; as the state police command working in synergy with
other sister agencies will stop at nothing at ensuring that the existing peace in the state is not disrupted or compromised"