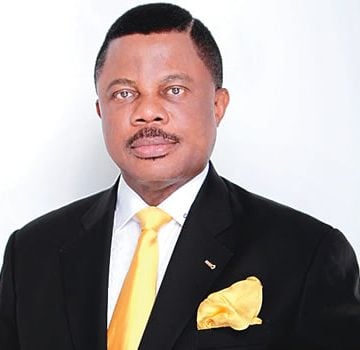 THE teacher that won the overall 2017 best teacher, Clement Okodo was on Friday, presented with the cheque of N1million by the Commissioner for Education, Prof. Kate Omenugha.
Okodo, a primary 6 teacher at the Central School, Abagana, in Njikoka Local Government Area of Anambra state, was rated the best teacher in the entire federation by the Federal Ministry of Education, Abuja last year October.
Presenting the cheque to the award-winning teacher in her office in Awka, the commissioner said the occasion was in fulfilment of the promise made by the state governor, Willie Obiano, in October last year, to reward the teacher for making the state proud.
She described the award as a clear testimony that the huge investment in the education sector by the governor was not wasted.
Omenugha also explained that the award was an indication that the education sector in the state has been working assiduously to maintain top positions which the state was known for.
"For us, the award shows that the education family is working tirelessly, not just to maintain the first position, but to spur other teachers to aspire to do better," she said.
The commissioner explained that the cheque was being issued to the beneficiary five months after the promise was pronounced as a result of the due process that must be adhered to, to ensure transparency and accountability.
"I know that some persons might have doubted whether the promise by the governor would be fulfilled. You know the money is not just there in the drawer.
"As a government rated high for its transparency and accountability, due process has to be duly followed and that takes some time," Omenugha added.
ALSO READ: Anambra govt promises brighter future for teachers

Congratulating the winner for making the state proud, the commissioner charged him not to relent in his efforts, but to continue to strive for higher heights.

Also speaking, the Executive Secretary, Post Primary School Service Commission, Lady Joy Ulasi, said the award did not come to her as a surprise in view of the special interest the governor has shown in the educational sector which was robbing off on both the teachers and students.

Responding, Mr Okodo was full of appreciation to the state governor for the gesture, pledging to sustain the award through extra hard work and commitment.