CITIZENS of Benue State, on Thursday, stormed Abuja, the Federal Capital Territory (FCT) to protest the killings recently perpetrated by Fulani herdsmen in the state.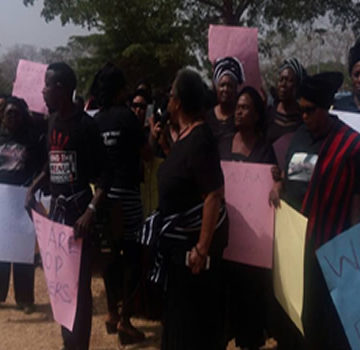 The protesters stormed the FCT with different inscriptions such as: "this is an invasion, not communal crisis; Mr President has a ranch, why not others; War on Benue, enough of this bloodshed; we stand by Benue State Anti-Open Grazing; no land for colonies; security services wake up; it is a shame that government cannot protect innocent citizens; as well as we no go free, Buhari o and Benue people denounce the barbaric killings of Benue citizens.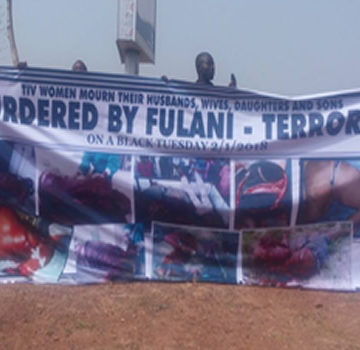 The spokesperson, Honourable Rebecca Apezan lamented that their people were gruesomely murdered like chickens and goats, while President Muhammadu Buhari remained in Abuja and not paying a condolence visit to the state.