Bayelsa govt tasks youth on safeguarding infrastructure in rural communities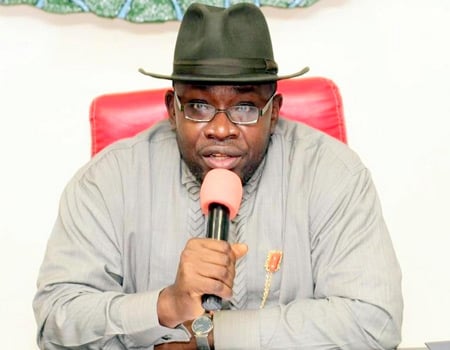 The Bayelsa government has expressed worry over poor attitude among rural dwellers to protect existing projects in their domain, urging youths to desist from sabotaging them than safeguarding.
The state Commissioner for Community and Chieftaincy Affair, Mr Saviour Ibegi made the remark during a courtesy visit by the Afrihealth Optonet Association to his office in Yenagoa.
Ibegi, who commended the Association's plans to implement the Sustainable Citizen Participation (SCP) in governmental and stakeholder's projects, decry the way projects were being damaged by the people in rural communities.
He called on the youths and groups in various communities to steer clear of sabotaging existing projects in their localities, but do everything possible to protecting government investments.
The Commissioner said that sustainable development in the rural communities could strive only when the people could imbibe the culture of safeguarding both existing and on-going projects.
"The community people should also avoid the extortion of money from contractors handling various developmental projects in their domain; it is too bad to hear that many youths go about asking contractors to
settle them first before putting a project in their domain.
"This it is difficult to sustain development in the rural area; there is need for serious campaign to tackle this challenge; though, the state government is making plans assign youths the task, by using an NGO to develop group in the communities that will protect government projects.
"I welcome you people once again and I commend the gesture to establish the SCP to ensure development and it sustainable in Niger-Delta states, especially Bayelsa," he said.
Earlier speaking, Dr Uzodinma Adirieje, National Co-coordinator, Afrihealth Optonet Association explained that the Association was a civil society network for the promotion of health and other developmental programmes.
Adirieje said the association, funded by the United Nations Democracy Fund (UNDEF) was to ensure that sustainable development was achieved in the rural communities, not only in Bayelsa by across the nine
states of the Niger-Delta.
He expressed hope that the SCP, when established would harness challenging issues that were militating development in the rural communities in Bayelsa.
"We have trained over 18 duty bearers that will be working with us at the community level; this group is going to train another 50 persons from each community in order to inculcate into the citizen the need to be parts and parcel of any projects in their areas.
"The SCP project is going to build the capacity of the citizens for them to be able to engage the government, companies and individual in any projects.