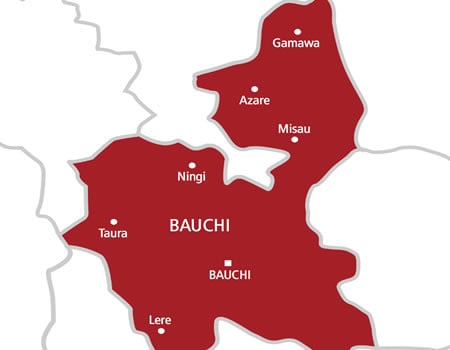 BAUCHI state Ministry of Lands through its Department of Land Administration has inaugurated a technical committee to take care of land disputes in the state just as it unveiled a new guideline for land acquisition and usage in the state.
While speaking during the inauguration of the committee and unveiling the operational guideline document on Monday, the Director General, Bauchi Geographic information system (BAGIS), Baba Abubakar Suleiman disclosed that the measure is aimed at disseminating information about ownership, value and use of land in the state.
"In BAGIS, we are planning a land registration system and campaigns to increase or encourage registration which will also contribute to the alleviation of poverty", he explained.
ALSO READ: Capital release to State House well utilised ― Perm Sec
The DG further stated that "Land registration, therefore, may reduce poverty by giving people guaranteed, protected land rights which serve as a source of personal wealth and provide opportunities for economic independence".
According to him, the state government will re-enact the 'Land Instruments Registration Law of Bauchi State' which requires the registered land documents with the lands registry.
"Failure to register such a document implies that the document is void. Equally significant is the legal principle that a void document cannot be pleaded or held admissible by a Court of Law," he warned.
He added that the new measures will encourage business development as proper registration will provide land proprietors guaranteed titles which can be used as collateral in banks to access loans.
"We have actually produced a simple and easy to read Registration Procedures which will be printed as booklet that explains all our registration procedures and informs applicants of the requirements for our various processes. The booklet can be obtained free of charge at the BAGIS, Deeds registry and is a viable method of disseminating information to the public," he added.
The BAGIS Director-General said that the Technical committee is mandated to wade into land disputes in the state and added that, the committee which comprises of professionals must also ensure that, the laws related to land purchase and use are properly observed anywhere in the state.
According to him, the committee members were professionals in land administration matters drawn from various sections.
Members of the 11 member committee include; Maikudi Ibrahim as Chairman, Umar Minkaila, Vice chairman, Maijama'a Umar Mohammed, Umar Yakubu Illelah,Dauda Umar, Abdullahi Haruna, Hashimu Abdu, Rashida Sa'idu and Barrister Abdulhamid Abubakar as Secretary.
Speaking after the inauguration, the committee chairman, Maikudi Ibrahim promised to discharge their responsibilities diligently according to the committee's terms of reference.
The chairman then called on all members of the committee to cooperate in order to succeed in the assignment given to them and promised to forward its findings and observations to the government for proper and necessary action.