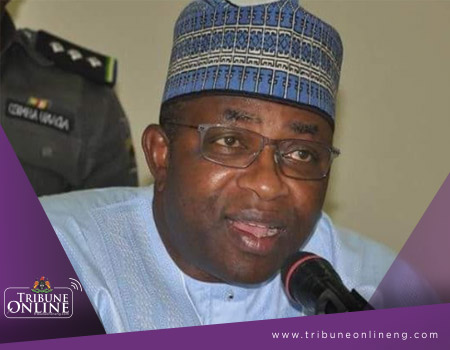 BAUCHI state Governor, Mohammed Abdullahi Abubakar has condoled the families of the 23 students and 2 teachers of Day Secondary School, Misau who lost their lives in a ghastly motor accident yesterday.
The Governor in his twitter handle wrote, "Innalillahi wa Inna ilaihi Rajiun! "
Today is a tragic one as we lost about 23 of our best young minds, students and teachers of Command Junior Secondary school, Misau who were returning from an excursion journey from Kano state.
ALSO READ: Gov Abubakar promises to reward hardworking corps members
Mohammed Abubakar added, "May Allah Almighty grant them Jannatul Firdaus and comfort their families. It is not good for a society to bury its young, worse still when they go in search of knowledge. I offer my condolences to all affected and the people of Bauchi  State."