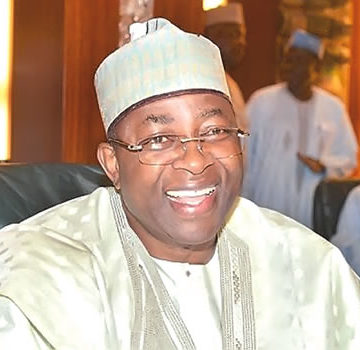 IN its determined efforts to check HIV/AIDS pandemic, the Bauchi State Government has established 323 Prevention of Mother to Child (PMTC) HIV centres across the state.
This was disclosed Tuesday by the Executive Secretary of Bauchi State Agency for the Control of HIV/AIDS, Tuberculosis, Leprosy and Malaria (BACATMA), Dr. Mansur Mustapha Dada when he received the members of a UK sponsored project Evidence for Action (E4A) Advocacy Knowledge Management Committee (AKMC) of the Bauchi state Accountability Mechanism for Maternal and Newborn Health (BASAM) led by its Chairman, Isa Ladan Dalhatu.
The BACATMA boss said that the establishment of the PMTC centres in all the wards across the state was to ensure that all pregnant mothers that are HIV positive received adequate health care services to prevent them transmitting the virus to their unborn babies.
According to him, "when this administration came into office in 2015, we only have 120 PMTC centres in the state which are inadequate to cater for our HIV pregnant mothers so we have to expand it to 323 centres which means we now have one centre in each ward across the state."
Dr. Mustapha Dada also said that the Agency has trained over 700 health workers on PMTC adding that, "we now have two health personnel in each PMTC centre."
"We have been providing them with anti-retrieval drugs and other commodities to ensure they live a healthy life. With this intervention, we are assured of seeing changes during pregnancy and after delivery among the pregnant women that are HIV positive," he further pointed out.
ALSO READ: Bauchi supports 16,000 HIV positive clients in 3 years
Speaking earlier, the Chairman of Advocacy Knowledge Management Committee of BASSAM, Isa Ladan Dalhatu called on the management of BACATMA to make data available on a number of pregnant women that are HIV positive as well as ensure that the HIV pregnant women receive anti-retroviral drugs regularly.
He further enjoined BACATMA to ensure adequate distribution of Long Lasting Insecticide Nets (LLIN) to nursing mothers and babies just as he also called on the Agency to ensure that malaria disease in the state was reduced to the barest minimum especially among mothers and newborns.