Bauchi approves N213bn for 2021, to build new Governor's Lodge in Abuja, upgrade Government House with N7bn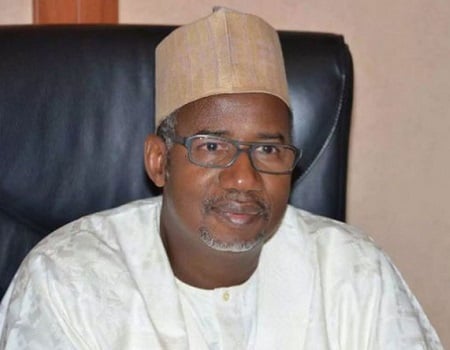 Bauchi State Executive Council has approved the sum of N213bn as the proposed budget for the 2021 fiscal year pending the approval of the State House of Assembly.
The figure was made public by the State Commissioner for Budget and Economic Planning, Dr Aminu Hassan Gamawa, while briefing newsmen at the end of a special SEC meeting held on Tuesday at the Government House.
He explained that the budget will be financed through a loan facility to be accessed by the state government using the volume of its internally generated revenue as well as other receipts from the Federation Account.
The Commissioner added that when approved by the State Assembly and accented to by the Governor, Sen Bala Mohammed Abdulkadir, the allocation will be used to complete all ongoing projects and start new ones that have a positive impact on the lives of the citizens.
He pointed out that the budget will be focused on the construction and complete renovation of schools and hospitals in each of the 20 LGAs saying particularly that each LGA will have one school and one hospital either newly constructed or completely restructured.
Aminu Hassan Gamawa assured that there will be more capital expenditure in the 2021 fiscal year stressing however that the government will ensure that salaries, pension and other allowances were promptly settled.
ALSO READ: Buhari, governors hold meeting in Aso Rock over security situation in the country
The Commissioner concluded that the proposed budget will be presented to the State House of Assembly by the Governor before the end of the month for approval.
While also briefing the Press, Commissioner for Environment and Housing, Hamisu Muazu Shira, announced that the sum of N7bn will be spent to upgrade the Government House, Governor's Lodge in Abuja and a befitting International Conference Center in Bauchi.
The Commissioner explained that the decision became necessary considering that the Government House which has Governor's Office, SSG's office and Governor's official residence was designed during Military era and needs to be modernized in line with the others.
As for Governor Lodge in Abuja, he said that it will be pulled down completely while a new one will be constructed to raise the status of the state that was created in 1976 but has not developed till now.
He also explained that an international conference centre became expedient considering the growing status of the state in hosting international meetings lamenting that for now, such centre is lacking anywhere in the state.
Bauchi approves N213bn for 2021, to build new Governor's Lodge in Abuja, upgrade Government House with N7bn