Bauchi 2019: Crisis looms in APC over endorsement of Gov Abubakar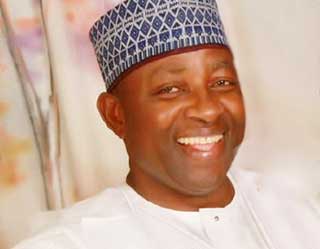 A seeming political crisis is looming in the Bauchi State chapter of the ruling All Progressives Congress (APC), as one its chieftains, Alhaji Yakubu Ibrahim, has alleged that he was assaulted and humiliated by supporters of the incumbent Governor, Mohammed Abubakar, for opposing the motion for the endorsement of the Governor as the sole gubernatorial candidate of the party in the 2019 election.
While addressing Journalists on Friday, Yakubu Ibrahim who is the Director General of the Campaign organisation of one of the gubernatorial aspirants of the party, Mohammed Ali Pate explained that the party convened a stakeholders meeting on Thursday at Government House where supporters of the Governor made the endorsement without allowing others to make any input.
He further said that when he raised his hand up severally to express the view of his principal and his supporters that they were not in support of the endorsement because they want the party to present a flag bearer through the conduct of direct primary election, he was allegedly denied the right to do so by the State Chairman of the party, Uba Ahmed Nana, who presided over the meeting.
According to him, after he was deprived of the freedom of expression, he stood up and wanted to talk to the Chairman, Uba Nana, but was confronted by some party stalwarts who strangled, beat him and push him out of the hall.
Yakubu Ibrahim added that he has now instituted a court action against his humiliation with the State Party Chairman, Uba Ahmed Nana, and the Deputy Governor, Audu Sule Katagum, as defendants as he was assaulted in their presence.
"We are not against Mohammed Abubakar but we don't want anybody to impose a candidate on us in the State. Let the governorship candidate be produced through the primary election. Why are they afraid of conducting a primary election," he decried.
It would be recalled that APC stakeholders had met on Thursday at a special meeting where they took a decision to endorse President Muhammadu Buhari and Governor Mohammed Abdullahi Abubakar as their presidential and gubernatorial candidates respectively for the 2019 general elections.