Banks shut over robbery scare in Ondo
•It was a false alarm to cause panic —Police
COMMERCIAL banks in Akure, the Ondo State capital, hurriedly closed down on Wednesday following information that some armed men were trying to rob a commercial bank in the town. The development forced all the banks in the town and adjoining communities to hurriedly close for business, leaving many of their customers stranded. Customers who were [...]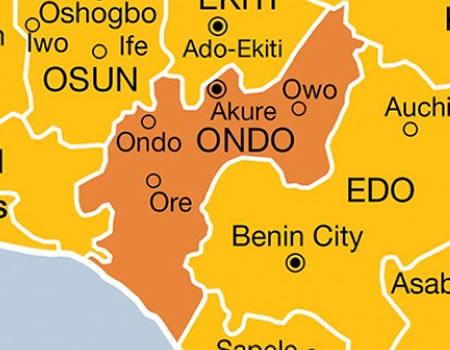 COMMERCIAL banks in Akure, the Ondo State capital, hurriedly closed down on Wednesday following information that some armed men were trying to rob a commercial bank in the town.
The development forced all the banks in the town and adjoining communities to hurriedly close for business, leaving many of their customers stranded.
Customers who were in banks to transact business were quickly told to leave, while those at the Automated Teller Machine (ATM) points fled upon receiving the report.
The development also made people desert the Oba Adesida/Oyemekun roads, where many banks have their branches. Traders at the Oja Oba market also closed their shops out of fear.
However, unconfirmed reports alleged that armed robbers were, indeed, planning to attack some banks in the state capital, which led to the confusion, especially in areas like Alagbaka, Oyemekun road, Adesida road, Oke Aro, among others.
ALSO READ: Police arrest one in Abuja over murder of Aso Rock director
A bank official who spoke with the Tribune Online on the condition of anonymity disclosed that there was a signal and security alert that armed robbers were planning to attack banks in Akure.
He said: "We received information about the robbery this morning that some criminals were planning to attack some banks in the town and we had to ask our customers to leave the banking premises."
Men of the state police command, however, responded to the development, with security operatives seen parading major streets of Akure, especially Alagbaka area.
Speaking on the robbery scare, the state Police Public Relations Officer (PPRO), Mr Femi Joseph, said there was no robbery attack, adding that it was a false alarm from some quarters to cause panic in the town.
Joseph said: "the Ondo State police command wishes to inform the general public, especially residents of the state to disregard any rumour of bank robbery or attempted bank robbery in Akure or anywhere in the state.
"We make bold to say that the story is not only false and mischievous but also wicked and lacks substance as no such incident happened anywhere in the state.