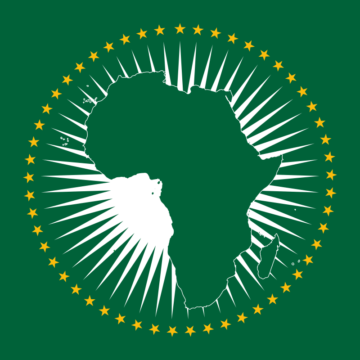 The African Union on Thursday lauded a resolution by regional body Intergovernmental Authority on Development (IGAD) to revive peace deal in the war-torn country.
At a meeting with South Sudanese First Vice President Taban Gai in Juba, Amb. Joram Biswaro, the Special Representative of the Chairperson of the African Union Commission   agreed to relentlessly pursue the path of peaceful settlement to the over three years of violent conflict.
The special representative said the violence in South Sudan has caused massive refugee crises in the region amid huge humanitarian suffering.
"We had a very fruitful exchange and we welcomed the IGAD communiqué.
"We look forward all that was agreed will be implemented in the letter and spirit in the interest of South Sudan and also in the interest of Africa and the world,'' Biswaro said.
He added that they also agreed on further regular meetings with the South Sudanese officials in pursuit of solutions to end the violence that has left some 1 million South Sudanese on brink of famine.
Meanwhile, the minister of petroleum in the transitional unity government Ezekiel Gatkuoth said Deng briefed the African envoys on especially the implementation of the August 2015 peace agreement mediated by IGAD to end fighting.
The IGAD leaders in their recent communiqué also urged for the restoration of the permanent ceasefire, a return to inclusive implementation, a revised realistic timeline and implementation schedule towards democratic elections at the end of the transitional period in 2018.
South Sudan descended into violence in December 2013 after political dispute between President Salva Kiir and his former deputy Riek Machar led to fighting between mostly Dinka ethnic soldiers loyal to Kiir against Machar's Nuer ethnic group.
The 2015 peace agreement to end the violence was again violated in July 2016 when the rival factions resumed fighting in the capital forcing Machar to flee into exile.
The conflict has killed tens of thousands of people and displaced millions of others.