AU Chairman, Obasanjo, others, to address African Engineering Deans Summit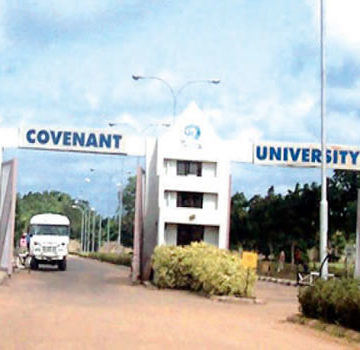 AFRICAN Union (AU) Chairman and President of the Republic of Guinea, Professor Alpha Conde, and former President of Nigeria, Chief Olusegun Obasanjo, will on Tuesday deliver keynote speeches at the 3rd African Engineering Deans Council (AEDC) Summit at Covenant University, Ota, Ogun State.
This was announced on Monday at a press conference held at African Leadership Development Centre, Covenant University.
Speaking with journalists, the President of African Engineering Deans Council, Professor Adagbonyin Moses Obiazi, noted that the ultimate goal of the summit was to bridge the gap between the industry and the academia, stressing that such a collaboration would be required if any meaningful change would be recorded in all sectors of the economy.
He said, "A very important component of this Summit is the Executive Forum of Academia and Industry slated for Tuesday afternoon. The President of the Manufacturers Association of Nigeria (MAN) will lead ten Sectoral Chairmen on behalf of Industry. Ten engineer Vice Chancellors will lead the academia.
"The African Engineering Deans Council (AEDC) is a Council whose membership is open to all Deans / Provosts / Rectors of Faculties, Colleges, and Schools of Engineering and Technology across the continent of Africa."
The summit has previously been held in Addis Ababa, Ethiopia, and Bloemfontein, South Africa.