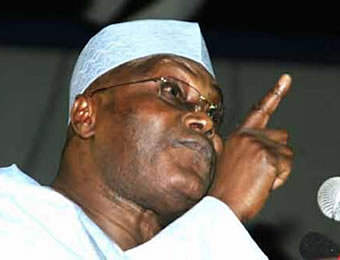 FORMER Nigerian ambassador to Switzerland and founding member of the All Progressives Congress (APC), Yahaya Kwande, has debunked the insinuation in certain quarters that the position of former Vice President Atiku Abubakar, on restructuring is a political gimmick for a support towards the 2019 general election, adding that the position of  Atiku on  restructuring  is towards  a better Nigeria.
Speaking with Tribune Online in Jos, Plateau State, Kwande said the call for restructuring of the country by the former vice president is genuine and borne out of his love for a positive change, adding there are aspects of the country that needed overhauling to give room for development as positioned by the former vice president
"It is unfortunate that some people are looking at his position on restructuring from political angle. It is not a political gimmick because anyone that love the country know that it is in dare need of restructuring to make room for development." he said.
On the insinuation that Nigerians might reject the former vice president on the ground of age in 2019, he said Nigeria at the moment needed matured people with experience to govern it, adding that age should not be a barrier.