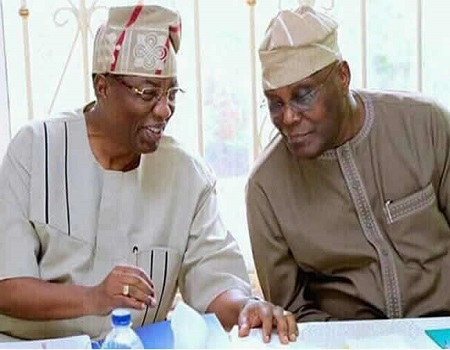 Ogun State former governor, Gbenga Daniel, has said that the United States of America won't deny the presidential candidate of the Peoples Democratic Party (PDP), Atiku Abubakar, a visa if he applies.
Daniel, the Director-General of Atiku Abubakar campaign organisation, speaking on  Channels Television on Wednesday, said the US did not ban Atiku from entering the country, over allegations of financial impropriety levelled against him.
ALSO READ: Why The Economist endorsed me ― Atiku 
"If you look at the newspapers in the last few days, we have read a statement issued by the US State Department that they have no issues with Atiku Abubakar.
"And If I may chip this in, I can also confirm to you that in the last few days, there have been signals from the American officials that he (Atiku) should indeed come forward and they will grant him a visa," Daniel said.