At least 11 killed by flash flood in Southern Italy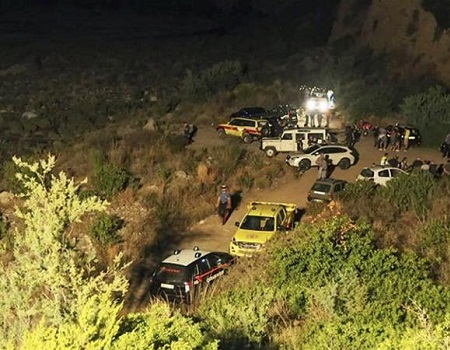 A flash flood in a gorge in the southern Italian region of Calabria has killed at least 11 hikers, rescue workers said.
The flood occurred in the Raganello Gorge, which is popular among hikers taking part in so-called aquatic treks, which take participants through partially submerged areas.
A severe storm at the top of the canyon led to the flash flood, which was at some places at least two metres deep.
At least three people are still missing and 23 were rescued of which 11 were taken to the hospital, rescue workers said.
Among those being treated in a hospital was a 10-year-old boy suffering from hypothermia.
Firefighter spokesperson Tiziano Grande told local media that the number of missing could be higher because the 12-kilometre canyon can be trekked without using a guide.
ALSO READ: 7 feared dead as chemical emission erupts in Anambra community
Videos and pictures posted on Twitter by the Italian civil defence show helicopters airlifting rescued people from the affected areas.
The Raganello Gorge is located in the Pollino National Park in the southern Calabria area of Italy.
The reserve was established in 1987 and has a size of 1,600 hectares. It is known for its cliffs of over 100 metres high.
During the Raganello gorge trek, hikers will pass waterfalls, natural slipways and water pools.