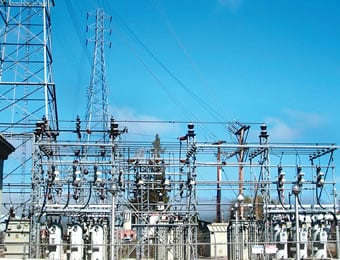 THE Association of Power Generation (APGG) in Nigeria has called for the establishment of an independent agency that will closely monitor the activities of power operators in the country.
The Executive Secretary of the association, Dr Joy Ogaji, told newsmen in Abuja on Wednesday that when set up, the agency should help mitigate the challenges in the sector.
Ogaji said that in spite of the pravitisation of the sector, there was still some gap in the monitoring of various stakeholders operating in the sector.
"One major problem, I see as a Nigeria is there is big monitoring gap.
"Nigerians must know that the reason why privatisation took place was not just for Federal Government to sell to private owners and go and sleep, it sold that power will improve.
"Now you have given somebody a very critical sector of the economy.
"The pivot upon which every other sector revolves and then you did not put in place a firm knowledgeable agency that is capable of benchmarking them to ensure that they deliver on the terms of the contract, there is no way you will get your solution.
"Until the Federal Government put together, impartial, unbiased, knowledgeable strict  independent agency, to monitor this firms, the results we will not have it as much as  we are all expecting.
She said it was also important to also establish an independent regulator devoid of interference, for the sector.
"We must have an independence regulator, If today, the regulator wants to implement a sanction and he gets a call somewhere saying don't do it, the regulator is incapacitated.
"So we need an independent regulator, that can wheel the big stick as it is done in other jurisdictions."
On the announcement by the Federal Government that Generating Companies (GenCos) can now generate and sell power directly to consumers, Ogaji said the move would end the issue of load rejection in the country's power sector.
She also said the declaration of eligible customers "would also increase the capacity of the GenCos for improve power generation in the country.
"The issue of load rejection will go down drastically, with the declaration of eligibility.
"The Federal Government discussed with the distribution companies, we the GenCos were part of that meeting, where the DisCos were told each to state how much electricity load they can pay for.
"So it is based on this  that the Minister made the declaration, so no more dumping of load anymore, so it is going to be  a willing buyer and a willing seller."