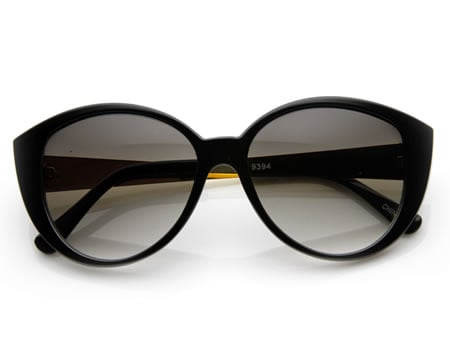 Awka Develpoment Union Nigeria (ADUN), yesterday, distribute of over 1,500 eyeglasses to the indigenes of the community with different sight conditions.
The medical mission led by the town's President General, Chief Amobi Nwaokafor covered the seven major quarters of Awka community which comprised of Eziawka, Amaenyi, Agulu, Amikwo, Ifite Awka and Umuokpu quarters.
Chief Nwaokafor, in an interview with journalists in Awka, said the humanitarian service by the ADU, Nigeria was in furtherance of the gesture by the Awka Union, USA and Canada, who he said, carried out medical mission in May this year for diabetic patients and other ailments that are treatable without surgery in the community.
He noted that the 2017 medical mission on the free eye test, free eyeglasses, free screening and treatment for hypertension and related illnesses were part of the union's community service, aimed at assisting indigenes to care for their sights.
"Our kind of union practice is purely community service. Before now, we don't wait for any government to do anything for us, we believe we can do it ourselves. This aspect of community service which we tagged: ADUN Medical mission is targeted at conducting free eye test and distribution of free eyeglasses to the indigenes of Awka.
"This particular project targets at 1,500 people within seven days but I can tell you that we attended to more than that and it is a programme that will continue from time to time until every other Awka indigene that has eye problem is diagnosed and treated free by the union," he said.
The President General, while assuring those not captured in the medical mission to excise patient, however, accused the successive governments in the state for the underdevelopment in the state capital and called on the present administration to match action with words in providing dividends of democracy to the people.
"The government, as a matter of fact, supposed to be supporting this kind of health mission. Government mandatorily supposed to take care of the entire welfare of the people; including good roads, good water, housing, health care, schools and so on. In Awka for instance, no government can claim to have worked in Awka notwithstanding that Awka is the state capital.
"No serious government presence in our community, Awka is one of the capital cities that have no portable water. We lack a lot of things but because we are very hard working, we provide for ourselves. I pray to God for the sustenance of the strong mindset we have, which is doing things ourselves with or without the government.
"Awka is just a state capital on paper. At times when you look at the concept of developing a state capital, you start wondering how myopic all the previous administration and even the current one are. For instance, take Awka, the capital territory as your compound where you reside, you know how to develop the compound, the landscaping, including where to leave, where to put your gardens, borehole and all that.
"My worry is that no government has shown genuine interest by seeing Awka as a capital territory, define and design how the capital territory will look like beyond now.
"So, you begin to wonder whether our own education is different from the kind of education other people had acquired over the years because we go to school to liberate the mind so that the mind can transit any limitation and see beyond today. "We have not seen something like that in Awka or in Anambra state as a whole. Move around you will be shocked" he vented.
Beneficiaries, Mrs Helen Anago and Nweke Anthony expressed gratitude for the gesture and prayed for its sustenance.