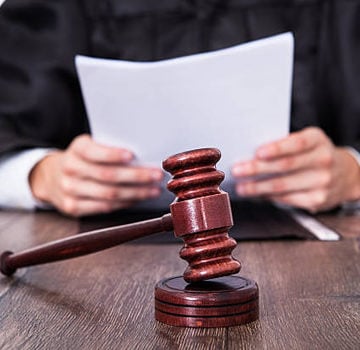 JUSTICE  Chuka Obiozor of a Federal High Court in Lagos 
on Friday
 reinstated a bench warrant for the arrest of former Enugu State Governor, Chimaroke Nnamani over alleged corruption charges levelled against him by the Economic and Financial Crimes Commission.
Justice Ociozor refused the plea made by Nnamani's lawyer, Mr Rickey Tarfa (SAN), and rather insisted that the ex-governor must be produced before him in respect of a N5.3bn fraud charge.
The judge also struck out Nnamani's application challenging the court's jurisdiction and seeking a perpetual injunction to restrain the EFCC from arresting him.
"The request for an order to discharge the bench warrant against the first defendant before me, for now, is hereby refused. This is without prejudice to the renewal of the application at the next adjourned date," the
judge
ruled.
Tarfa, however, told the court that a plea bargain had been entered in the case, leading to the conviction of the 3rd to 8th defendants.
EFCC counsel Kelvin Uzozie explained that though there was a plea bargain in respect of the 3rd to 8th defendants, the case of Nnamani and his ex-aide, 
Sunday
 Anyaogu, who were joined as first and second defendants, had yet to be concluded.
"We are working on an amendment of the charge to reflect the proper situation. We will ask the court to indulge us by way of an adjournment to bring a clean copy of the charge sheet," Uzozie said.
The judge, thereafter, adjourned the case till 
February 20, 2018
.