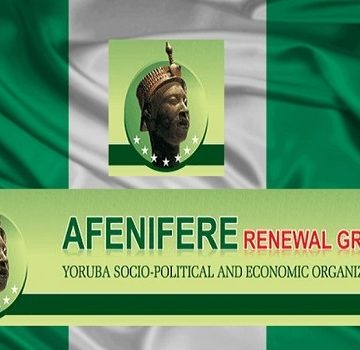 A group, Afenifere Renewal Group (ARG), on Sunday commended what it described as the timely meeting of the governors of Southern Nigeria States in Lagos, saying it was a clear indication of the acute need for sustained collaborations that would speak to our development as a people and nation.
The group gave the commendation in a statement made available by its Publicity Secretary, Kunle Famoriyo, even as it also applauded the governors' unequivocal demand for True Federalism as the basis of and for Nigeria's unity and continued existence.
According to ARG, there is no doubt that without True Federalism, Nigeria is bound to plunge deeper into decline across all facets of socio-economic indices, saying those who were opposed to restructuring of Nigeria, despite the avalanche of evidence for its imperativeness, wanted "to see this country ruined alongside the promising destinies of its citizens."
"Therefore, it is ripe to collaborate across different divides to save Nigeria, and we look forward to other cross-zonal collaborations like the Southwest and Northwest Governors meeting, for instance.
"It is on this basis that the ARG consider the meeting of southern states governors timely and we sincerely hope they can provide the leadership needed to realize the collective need of their people. A forum such as this will engender institutional structures that can effectively address the unresolved National Question, thereby putting Nigeria on the right path to cultural democracy and functional fulfilment," ARG said.
The group noted that the agenda before the Southern Governor's Forum had its noble place in the global aspiration for the sustenance of the dignity of humanity and fundamental human rights and must therefore not be sacrificed for political or ethnocentric exigencies.
While expressing the belief that the governors would prove themselves worthy of this noble call, the ARG contended that what the governors had embarked upon was not a walk in the park, calling on the chairman, Governor Akinwumi Ambode of Lagos State, and the co-chairmen, Governors Seriake Dickson of Bayelsa and David Umahi of Ebonyi States, "to see and sustain this auspicious body as an opportunity to play decisive and historical role in our national history."