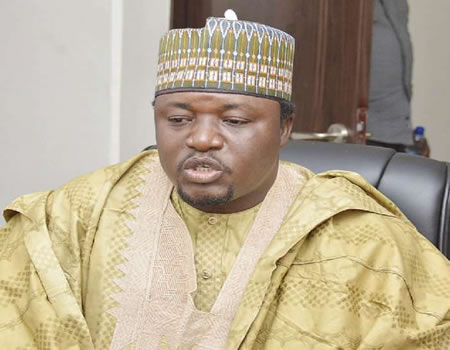 THE famous leader of the Arewa coalition group who announced Igbo quit notice, Yerima Shettima, has declared his intention to contest for the House of Representatives seat to represent Kaduna north under the platform of the Peoples Democratic Party (PDP).
The Arewa youth leader, while picking his nomination form at the PDP secretariat in Kaduna on Wednesday said his decision to contest was informed by the way and manner 'those who did not struggle for democracy have bastardized the system.'
"Those of us who struggle for this democracy to the point of been incarcerated can no longer watch for democratic value to collapse totally.
ALSO READ: My posting not political ― New Kwara CP
"We realize it is totally impossible for the people's desired change to come without us getting involved, and on that ground was why some of us feel its time for us to submit ourselves to service to humanity and our people.
"We will ensure that Nigeria moves to the next level, and ensure that people understand what legislative job is all about.
"From all indication, it appears that the APC led government have nothing to offer the country. So people of like minds and patriotic Nigerians must begin to come on board to ensure that democracy is been sustained.
"We took our time to study coming of this government APC from 2015 to 2017. I took my time as the leader of my organization (Arewa Youth Consultative Forum, AYCF) for two years to be sure of our thought.
'We envisage the combination of character that forms the party APC and realized that this government have nothing to offer.
"On that basis, we begin to critically analyze and objectively criticize some of their policies," he said.
Shettima who is contesting for the position of Kaduna North Federal Constituency in the House of Representative, however, urged electorates to vote for PDP in all elective positions and expressed optimism that they will emerge victorious.
"Nigerians have come of age, and have understood the nitty-gritty of politics. Level of poverty is at its pick, the consciousness of politics is high, and Nigerians know who they want," he said.