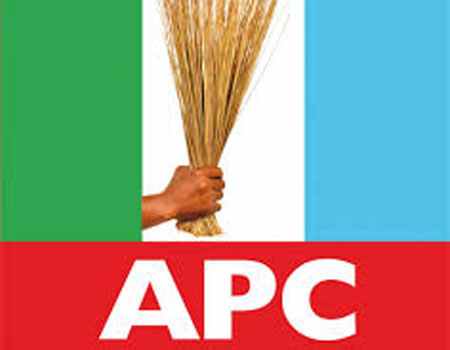 THE Minister of Health, Prof Isaac Adewole, on Monday, reiterated that the All Progressive Congress (APC), in the State of Osun will convincingly win all available seats being contested in the forthcoming local government election slated for January 27, 2018, in the state.
The Ijesa educationist turned politician made this known after an extensive meeting with the state Chairman of the All Progressives Congress, Prince Gboyega Famodun on the ruling party's preparedness, campaign strategies and mobilisation for the council poll.
Adewole stated that he strongly holds the conviction that his party will fare well at the poll, adding that, "I have said it at different fora and I will once again re-emphasise that President Muhammadu Buhari has demonstrated courage and leadership to curtail the wanton wastages, leakages and misappropriation that plagued the previous administration.
"He has set the country on the path of strong economic recoveries through his intervention in various sectors like the rejuvenation of the abandoned road sector, agriculture, rail transportation, universal health coverage, mines and steel development.
"If you visited our Osun state seven years ago and visit any part of the state today, the difference is clear and wide in terms of infrastructural development, structural policies to alleviate the sufferings of our people, the welfarist programme in the school feeding programme and the educational intervention programme.
"I am particularly impressed with Ogbeni's ingenuity and creativity in governance which has brought sanity to lives through the introduction of Abdulkareem Adebisi Akande trumpet bridge at Gbongan junction, Ikirun – Osogbo and Oba Adesoji  Aderemi dualised road projects among other completed and ongoing road projects. With the massive development witnessed under Ogbeni Aregbesola's administration, no lover of development will vote for any other party than APC," Adewole stated.
Speaking on the introduction of the parliamentary system to local government administration in the state, the Health Minister lauded the innovative initiative, adding that it will make the local government system more effective and efficient.
He explained further that this will bring the councils closer to the people in terms of delivering the dividends of democracy as elected officers will be more accountable to the electorates and reduce drastically recurrent expenditure.