APC LG congress: Dogara faction stage protest, calls for cancellation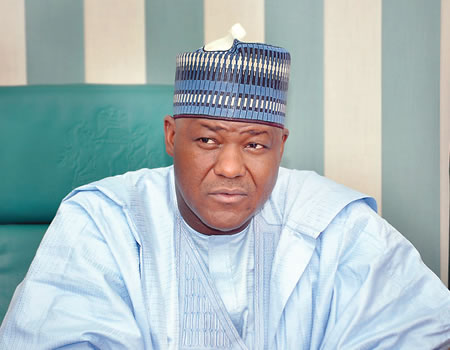 As envisaged following last week's controversy that trailed the conduct of the ward congresses of the ruling All Progressive Congress (APC), again the faction of the party loyal to the Speaker of the House of Representatives, Yakubu Dogara in Bauchi state kicked against the conduct of the local government congress of the party alleging that it was marred by irregularities due to non-compliance with the guidelines for the exercise.
Reports monitored revealed that supporters of the Yakubu Dogara led-faction of the party staged a protest in Bogoro and Tafawa Balewa LGAs calling for the immediate cancellation of the exercise.
It was however gathered that the protest was said not too effective coupled with the low turn out of people for the exercise as commercial and other activities went on as normal as if nothing happened in the areas.
According to a witness, Mr Markus Godai who volunteered to speak to Journalists who were in areas to monitor the exercise, people did not fully participate in the protest to avoid any violence as politicians were looking for cheap popularity ahead of 2019 election.
According to Markus Godai, Bogoro and Tafawa Balewa LGAs are strong supporters of the opposition Peoples Democratic Party (PDP) describing those behind the protest as 'enemies' of democracy.
Meanwhile, reports from across the state revealed that the exercise was a failure as it was learnt that several people boycotted both the protest and the congresses saying that the APC has failed Nigerians with the way insecurity has persisted across the country.
ALSO READ: Congress: Lagos APC vice chairman, Faud Oki calls for cancellation
However, a politician who simply said his name is Samson Ayuba and a resident of Tafawa Balewa confirmed that there was a protest in Tafawa Balewa and Bogoro against the conduct of the congresses declaring that no election took place in the area and called for a cancellation of the election in anywhere it took place in the state. 
Unconfirmed reports had it that youths were mobilized to stage the protest in support of Yakubu Dogara but because there was no stakeholders presence in the protest, it did not hold as planned.
It could be recalled that the Yakubu Dogara led-faction of the ruling APC in Bauchi state had last week petitioned the party's state chairman demanding for the cancellation of the ward Congresses held in the state.