APC has no official position on zoning of party, elective offices ― APC CECPC
•Says direct primaries democratic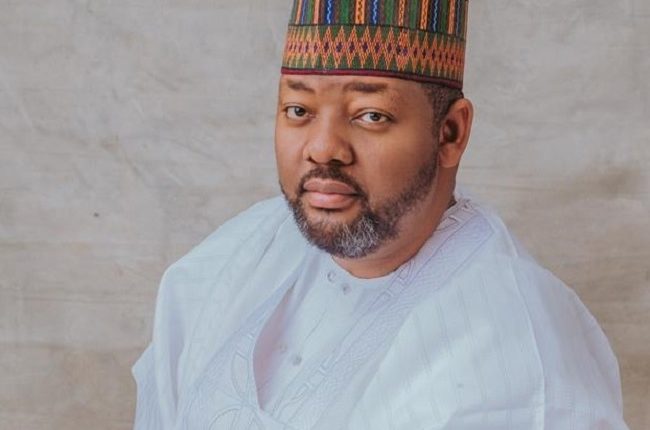 The All Progressives Congress Caretaker/Extraordinary Convention Planning Committee has said zoning of the party and elective offices have never been accorded recognition by the governing party.
National youth representative in the APC CECPC, Mr Ismaeel Ahmed, made the claim while speaking with newsmen in Abuja at the weekend.
Barrister Ahmed in further clarifications claimed that what has always been given priority in the ruling party was balancing to reflect ethnicities of ethnic diversities, not necessarily zoning.
The member of the Caretaker Committee recalled that President Muhammadu Buhari who emerged as a presidential candidate in 2014 was not a product of zoning.
He said: "The issue of zoning, APC has never been big on zoning like that, to be honest, it has always been big on balancing not necessarily zoning and you would remember that in 2014, the primaries that President Muhammadu Buhari emerged five people contested for the President, only two were from the same zone.
"All the others were from different zones. Late Sam Nda Isaiah was from the North-central, Atiku Abubakar was from the North-East, Rochas Okorocha was from the South-East. Only Buhari and Dr Rabiu Musa Kwankwaso were from the North-west. So the party did not sit down and zone particular positions.
"Even in 2014 convention that happened in August, that Chief John Odigie-Oyegun became the National Chairman, if you remember there was no open committee on zoning but there was balancing internally. It was like an informal arrangement everybody knew about it."
Barrister Ahmed however hinted that the forum of youths in the APC would seize the initiative to prevail on the National Executive Committee to concede certain national offices to individuals within a certain age bracket for youth inclusion.
"We want certain positions zoned to us as young people. And that position once it is zoned, we are also craving the indulgence of the leadership of the party to allow us as young people and stakeholders to be able to decide the leadership of at least that wing of the party and so ditto for women.
"For other positions that we want to run if the NEC by its wisdom decided to zone them to any place we have capable young people in every zone that can match and run for those positions.
"So we are expecting that the NEC would sit down at some point before the convention and decide where they want to balance positions. Whatever they decide we want to be part of that decision, one. Two, once that decision is taken wherever it is taking to we have capable young people in every zone, to represent us."
On the controversy trailing the adoption of the direct primaries option for political parties by the National Assembly in the recently passed Electoral Act 2010 Bill, Mr Ahmed declared that the direct option was the best option to promote internal democracy however described it as a cumbersome process.
"On the issue of direct primaries or indirect primaries, as I said, this is not an exhaustive meeting. So, there are certain things we did not discuss. But, ordinarily, as members of the party, we love direct primaries because it's an opportunity for open inclusion.
"Everybody gets involved in deciding. Of course, there are certain things that we are afraid of maybe the magnitude of the exercise, whether or not any political party in this country should be restricted to a single way of bringing out candidates and whether or not we have the manpower to man 8812 wards when we are doing primaries.
"But, other than that, is an open season, is an opportunity for young people to participate in the process. So indirect primaries are something that we will encourage. The party needs to do a lot of homework before it gets to that point. It's not a decision we have taken.
"I'm just saying my own opinion. We have, not as young people decided on whether or not we to support it. I think the National Assembly has done its job is up to the President. Once the President signed it, it doesn't matter what your opinion is," he said.
YOU SHOULD NOT MISS THESE HEADLINES FROM NIGERIAN TRIBUNE
FALSE! Yoruba Not An Official Language In Brazil
Claim: A national newspaper and multiple online platforms claim Brazil has adopted Yoruba as its official language and that the language would be included in primary and secondary schools curriculum.
Verdict: The claim is false. The content of the article published by these online platforms is not new; it has been recirculated several times and has been debunked.
Viral Voice Note On WhatsApp Billing False
Claim: A viral WhatsApp voice note, purportedly made by the director and CEO of WhatsApp, claims users will have to start paying for WhatsApp services.
Verdict: The viral WhatsApp voice note claim is a hoax. The content is not new and has been circulated as a broadcast message several times in the past.
Marburg Virus: What You Need To Know About Disease Recently Detected In West Africa
On Monday, August 9, 2021, the World Health Organisation (WHO) confirmed the first case of Marburg virus in West Africa in Guinea. This development has sent shivers down the spines of West Africans who are still grappling with the effects of the coronavirus pandemic. But before this dreaded disease is greeted by rumours and misinformation, here is what you have to know about the virus.APC states to establish Health Emergency Trust Fund…
FACT CHECK: US Did Not Give Nigeria 48 Hours Ultimatum To Detain Abba Kyari
CLAIM: Several social media posts claim the United States of America (USA) gave Nigeria's Federal Government 48 hours to detain suspended Deputy Police Commissioner, Abba Kyari, or face severe sanctions.
VERDICT: The claim is false and misleading. The US did not give Nigerian Federal Government 48 hours ultimatum to detain Abba Kyari.