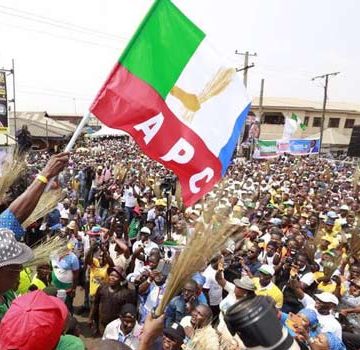 A former Minister of Transportation under the Goodluck Jonathan led PDP federal government, Abdullahi Idris Umar has declared his aspirations to contest the gubernatorial ticket of Gombe State under the platform of the All Progressive Congress (APC).
Idris Umar who was an on-time Senator while declaring his gubernatorial aspirations in Gombe Tuesday urged his supporters to avoid the politics of bitterness, violence, hate speeches and any form of political misconduct that will polarize Gombe State thereby harming others and heating up the polity.
The aspirant who said that he has set up a machinery for achieving his aim also charged members of the aspiration Committee to live above board and put the interest of the State above any other interest.
Idris Umar further told them that the movement which is tagged 'Project 2019', is a project of hope which will ensure an all-inclusive governance, unity and progress of the State.
ALSO READ: Activist urges FG to monitor repentant Boko Haram insurgents
He said that the main duty of the committee was to come up with a template that will capture the yearnings and aspirations of the people of the State so that the aspiration will be easily sellable to the teeming population that is yearning for change from the present situation in the state.
While responding, Chairman of the State Coordinating Committee of the aspiration, Malam Ibrahim Abdullahi Zamfara promised to meticulously work towards the success of the team and expressed confidence that Almighty God will grant them success at all stages of the movement.
Abdullahi Zamfara expressed optimism that the candidacy of Idris Umar will be easily sellable to the people of the state considering his previous experience and political track record.