APC convention: North-Central demands for national chairman
• Ask Kogi Governor to shelve Presidential ambition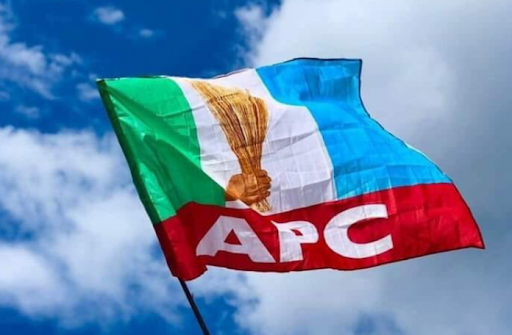 The North Central Council of the All Progressives Congress (APC) has appealed to incumbent Kogi State, Yahaya Bello, to shelve his speculated presidential ambition.
The leader of the group, Dr Kassim Muhammad, made the appeal, on Thursday, at a press briefing in Abuja.
Various groups in the North-Central zone including Kogi State lawmakers have since endorsed Governor Bello for the APC 2023 presidential ticket.
Dr Muhammad urged the Kogi State governor to have a rethink on his presidential ambition as he noted that after eight years of Presidential Muhammadu Buhari from the North-West the ruling party should concede the party ticket to the southern part of the country.
He said: "The North-Central Council is equally appealing to the Governor of Kogi State, Yahaya Bello, to have a rethink over his 2023 presidential ambition as it will be fair in the spirit of one Nigeria to allow the southern part of the country to produce the next president come 2023.
"We strongly believe that conceding the presidential ticket of our party, the APC to the southern part of the country would enhance equity and political justice. We believe that the Kogi State Governor is a true democrat who believes in one Nigeria.
"We are therefore appealing to Yahaya Bello to drop his presidential ambition, and join us in the campaign to ensure that the North Central produces the next APC National Chairman."
Ahead of the party national convention, the leader of the North Central Council, however, appealed to the party stakeholders to allow the North-Central state to produce a national Chairman to the North-Central.
"As the party prepares for a convention that will usher in democratically elected national executives, we the North Central Council are appealing to our leader, President Muhammadu Buhari and the APC Governors as well as key stakeholders of the party across the country to consider the North Central for the position of the National Chairman of the party.
"The reasons for this agitation are stemmed from the fact that the North West as presently constituted has a sitting President of the country who is still left with two years to complete his eight years tenure in office.
"The North-East is presently occupying the position of the senate president, and the only geopolitical zone in the North left is the North-Central and for fairness and equity, the National Chairmanship of the party should be zoned to the North-Central."
YOU SHOULD NOT MISS THESE HEADLINES FROM NIGERIAN TRIBUNE
COVID-19: Nigeria Recorded 624 New Infections Last Week, Lowest In Over Five Months
Last week, Nigeria recorded 624 new COVID-19 infections which is the lowest the country recorded in five months, Tribune Online analysis shows.
The 624 new cases reported between March 28 and April 3 is a reduction from the 849 recorded the previous week…APC convention: North-Central demands for national chairman
APC convention: North-Central demands for national chairman