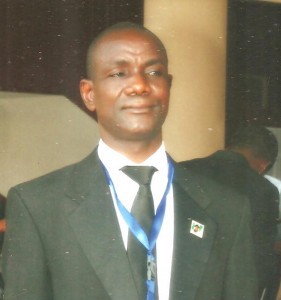 THIS was the submission of the Executive Assistant to the Governor of Delta State on Communications, Dr Fred Oghenesivbe, in a statement made available to TribuneOnline on Monday in Warri, Delta State.
Dr Oghenesivbe, who's also the Convener of The Eagles Group for Okowa 2019 (TEGO), lauded the National Publicity Secretary of the People's Democratic Party (PDP), Mr Kola Ologbondiya for his consistency in informing Nigerians about the antics of misinformation, propaganda, falsehood as well as the failures of the ruling party.
He further described Ologbondiyan as a communication resource person of no mean repute, a proactive publicity craftsman with the uncommon passion for strategic political communication.
Oghenesivbe said that the PDP, under its incumbent National Chairman, Prince Uche Secondus, has demonstrated some reasonable capacity and superb leadership potentials that could thwart the APC's ill-conceived second-term agenda for a President and party that have become analogue in a digital 21st century.
"The visionless APC government is further bedevilled by petty squabbles among the various cabals, internal political conflicts capable of deepening the regrettable acute poverty, accelerated hunger and gross system failure that may take 50 years to correct, which is why APC and Buhari must be voted out of power in 2019, to avoid further socioeconomic disasters.
"It is, therefore, heart-warming that Kola Ologbonduyan came on board at a time our great party, PDP, was in dire need of a highly proactive, dogged and focused spokesperson with the required intellectual capacity to trade tackles with the propaganda and misinformation machinery of the APC, headed by Alhaji Lai Mohammed, a man well known for double-speaking on socioeconomic issues.
"It is therefore very key that all State Publicity Secretaries of PDP must, of a necessity, emulate the good works of the national publicity secretary by exposing the failures of the APC government in their respective states on a regular basis; so that those uninformed Nigerians become well informed and are able to make wise choices come 2019," he admonished.
ALSO READ: This is time for PDP to 'change the change —Kola Ologbondiyan
The communication aide to Okowa further noted that the "State Publicity Secretaries have to have planned publicity strategies capable of putting the opposition or the government in power on the hot seat consistently; especially at this material time that Nigerians need to know the fake, deceitful and unfulfilled promises of the APC national government and the moribund Buhari administration.
"I humbly commend our highly effective National Publicity Secretary, Ologbondiyan for pointing the way forward for the rest of us; both party publicity Secretaries, media and communication persons serving in all PDP controlled States and at party levels.
"All hands must, therefore, be on deck to uproot the common enemy of Nigerians, the APC and Buhari administration that brought pains, agonies, divisive leadership, ethnic and tribal colouration to governance and national politics," Oghenesivbe added."