Apapa traffic gridlock eases as stakeholders laud NPA over remedies
As APMC ponders Apapa-Sagamu road construction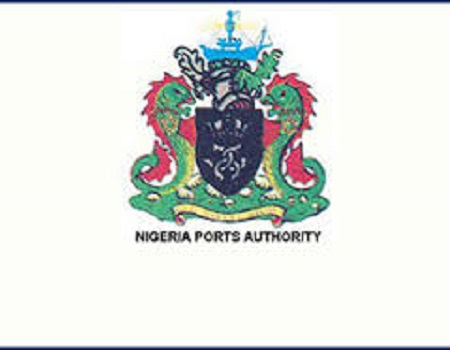 STAKEHOLDERS in the nation's maritime industry have lauded the Nigerian Ports Authority (NPA) over efforts aimed at finding a lasting solution to the perennial Apapa traffic gridlock. Amongst efforts mentioned by the stakeholders included the conversion of the Lilypond Container Terminal into a truck park and the recent Memorandum of Understanding (MoU) entered into by the NPA and the APM Capital (APMC) to extend the use of barges to evacuate containers from the ports beyond Ikorodu to Epe.
This is even as findings have revealed that aside from the planned construction of a jetty and Truck Park to facilitate the movement of cargoes by barges from the ports, the APMC is also pondering on the construction of a road directly linking the ports to Sagamu in Ogun State.
Speaking to Tribune Online over the weekend, the Chairman, Association of Maritime Truck Owners (AMATO), Chief Remi Ogungbemi lauded the conversion of the Lilypond container terminal into a truck park.
According to Chief Ogungbemi, "We are delighted that the NPA has deemed it fit to convert the Lilypond terminal into a truck park because this has gone a long way in reducing the numbers of trucks on the ports access roads.
ALSO READ: Reps Speakership: 156 members-elect endorse Bago for Speaker
'This will further complement the agency's effort in enforcing a call-up system which we expect to become electronic in a very short while."
In a separate chat with Tribune Online, a Customs broker, Anozie Ogu lauded the MoU entered into by the NPA and the APMC, stating that if operational, it will take cargoes off the major ports access roads in Lagos.
"If we can have barges moving cargoes from the ports to Epe, then many of the trucks parking on the roads to enter into the ports will have no reason to be there.
"Already, the traffic has eased a little bit following the opening of the Lilypond truck park. Many of the trucks have been moved inside the truck park, and it has already brought succour to the access roads," Ogu stated.
Meanwhile, in a related development, findings have revealed that the APMC is considering the prospect of linking the ports to Sagamu through the construction of a direct highway. In the words of an impeccable source who witnessed the signing of the MoU between the NPA and the APMC, "There are plans to consider alternative infrastructure because they talked about linking Sagamu to Apapa by road during the MoU signing between NPA and APMC.
"It sounds huge but it's not impossible. You will remember that despite the rehabilitation of the Wharf road through a combined effort of some private operators and the NPA, the gridlock persisted. Now if the cargo evacuation by barges begin, coupled with Lilypond truck park, and a possible road constructed to link Sagamu directly to Apapa, the Apapa traffic gridlock thing would become history," a close source who witnessed the MoU signing told Tribune Online.