Any cleric, Christians not involved in charity should forget about heaven —Tioluwani
Reverend Paul Tunde Tioluwani of Bibleway Crusaders Church International, popularly known as Lesekese, Ibadan, Oyo State, speaks with TADE MAKINDE on issues affecting the nation and the churches. Excerpts: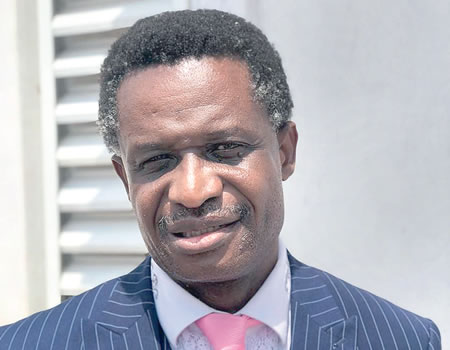 Aside being a cleric, you also run a ministry that caters for the underprivileged. How have you been able to cope?
Our ministry is gospel-oriented coupled with charity. The charity takes care of the underprivileged because Christianity without a budget for charity is incomplete. Any pastor who only concentrates on preaching and does not make provision for the poor is not practicing real Christianity. In fact, it is a mandate given to Jesus on His sojourn to earth. The first set of people Jesus went to were the poor, while other things, including miracles, came in line. God's mandate to Jesus was to transform the sorrow of the poor to joy by way of encouragement and expression of love. So, any child of God that is not involved in charity should forget about heaven.  Our church incorporates charity into the ministry. We also preach the word of God. Love is not only done by verbal expression, it is done by practicality, and the practical aspect of love is to give. Love is not complete without giving.
Nowadays, it is no longer common for clerics to speak the truth to people in power. Are clerics afraid of them?
All the platforms that I have had opportunities to talk, I say it to the government the way it is. I have been around for a while and I am not afraid of death. There are ministers who are not telling the government the truth. I thank God for the likes of Archbishop Benson Idahosa, I know that if people like him were to be around now, this government would know that there are true clerics in existence. Any cleric should say the truth without fear. Some Christian leaders, like Bishop Oyedepo, are not silent about issues.
Is it true that Christians are being persecuted in Nigeria?
The recent challenges of Christianity in the country have revealed how we have been maltreated. Everybody should be allowed to practice his or her religion. God can fight for himself. People should not go around killing on behalf of God. People should allow God to fight His own cause.  I am not a politician, I don't belong to any party, I belong to Jesus' party. This government should improve in its performances. There are too many human rights abuses in this government, too many lies, they are taking us for a ride. They are trying to beat us down, but they forget that Christians thrive stronger in persecution. Christianity is not a physical but spiritual affair.
What do you think has gone wrong with the Nigerian youths, especially those who commit all sort of vices in the society?
For every action, there is a reaction. People are under pressure in Nigeria. Some of these people in schools are either under pressure to pay school fees, or their parents are under pressure. The thought of their parents being under pressure can push them to commit atrocities. When a person is under pressure, and without hope, he or she can do the unthinkable. Our problem in this country is absence of good leadership. I cannot encourage anyone to allow his child to grow up in this country. This is a nation that is killing its inhabitants. If they don't kill you with substandard roads, they kill you through kidnapping, ritual killings, among others. All these can make youths misbehave. Look at how (Omoyele) Sowore was treated, a man that had been granted bail, re-arrested inside the court. The church is also at fault. The solution to the nation's problems is in the church, but some of the messages we hear in the church are not changing lives.
Some blame the parents for this because they don't have a stronghold on their children
The family should have a stronghold on the children. I believe in corporal punishment. My wife runs a school. When my children were going to elementary and secondary schools, I did not allow them to attend my wife's school because the teachers there would not want to punish them. I took them to a school where they would flog them. The Bible says madness is in the heart of a child and you must use cane to cast it out. You need to handle your children using the carrot and stick approach. When he does good things, encourage him, when he does bad things, punish him. Families have influences on children.  All my children are doing well. We have about six or seven graduates now. Our first born is a civil engineer with the Nigerian Army. I used to beat them when necessary. We have engineers, public relations officers, they are all trained and are working now. If you pamper your children, you are a looming disaster.
How did your own parents handle you?
I was born into a rich family. When we were young, we had basic things like table tennis, bicycles, among others. I rode choppers while I was in primary school. During break, Kingsway was functioning then, they sold snacks which the driver got for us for break. When I was in Primary 2, my father died and things changed. I started walking to school from Ososami to Saint Williams Primary School, Oke-Ado. I became exposed to street life. I discovered over time that the rich people pampered their children. Sons and daughters of professors did drugs and all sorts of vices. Children of waiters and janitors were the ones studying medicine because instead of the children of the rich to face their studies, they were going about town with their fathers cars, looking for fun. Those whose parents didn't have cars faced their studies. If I had continued the rich lifestyle, I would not have ended well. If you train a child without discipline, it's a recipe for decay. God created heaven and hell too. It is a reflection of discipline. If you do well, you go to heaven, if you do wrong, you go to hell.