The Academic Staff Union of Nigerian Universities (ASUU) has expressed concern over the proposed bill, "Sexual Harassment of Students in Tertiary Educational Institution Prohibition Bill" sponsored by the Deputy Senate President, Ovie Omo-Agege.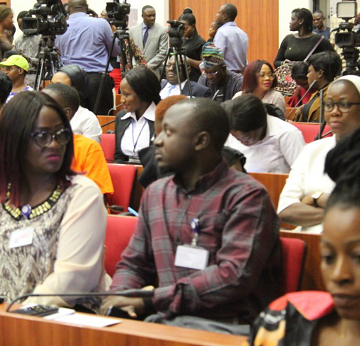 Speaking on Monday at a one day public hearing on the bill, President of the Union, Professor Biodun Ogunyemi, said there was no need for fresh legislation against sexual harassment as he noted that there were existing laws to combat the menace.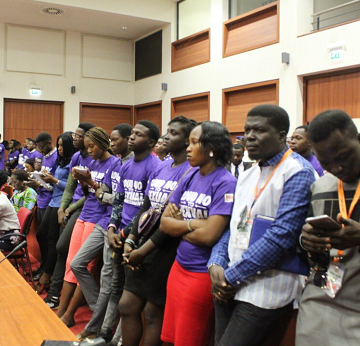 Addressing the Committee on Judiciary, Human Rights and Legal Matters, led by Senator Opeyemi Bamidele, the ASUU President maintained that even within the tertiary institutions, there are disciplinary procedures to sanction lecturers found culpable. He also claimed that he has once been at receiving end of sexual harassment by female students.
He said: "There is no point passing the Sexual Harassment Bill. There are existing laws. In my 32 years in the university, I've been sexually harassed by female students. Universities are already handling cases of sexual harassment."
"Every university has staff disciplinary committees and we have procedures for prosecuting. That speaks to the issue here. What we are saying is that, if we follow this procedure and link with existing laws, we can address this problem. Our concern is that can we go on proliferating laws? "
ALSO READ: Result falsification: KWASU withdraws student's degree certificate, dismisses staff
Professor Ogunyemi, who claimed that the menace of sexual harassment in post-secondary institutions has been over sensationalised, cautioned that the motive of the bill should not be to demonise lecturers.
"We don't need adhoc laws. Are there no laws that would address this same problem we are concerned about. I think the answer is yes. We have the Act of 2015.
"We should reconcile this bill with that act to cover our new areas of concern. Are we also going to formulate a separate law to address corruption in universities; are we going to formulate other laws to address sexual harassment in the police.
"If we find laws that we have deficient, what does it cost us to review the law. This bill has failed to take cognisance of various extant legislation that currently deal with sexual offences.
"We are stigmatising the precursors, those who should be the custodian of knowledge and our academic progress. If we do so, we would pay dearly for it."
Senator Bamidele, however, disagreed with the ASUU President submission that the proposed bill was needless.
Even as he admitted that there were existing statutes, the senator representing Ekiti South said there would always be the need to review existing laws. He said the Anti sexual harassment ( Prohibition) Bill was not meant to stigmatise lecturers.
He said:" The only reason Parliament exists is that there will always be need to review the laws to take care of lacuna."
Earlier in his presentation, representative of the National Association of Nigerian Students (NANS), Comrade Victor Essien, called on the lawmakers to ensure speedy passage of the bill into law.
Essien said sexual harassment has become an epidemic.
"As of now, NANS has received over 2,000 petitions from Nigerian students on sexual harassment against university lecturers".