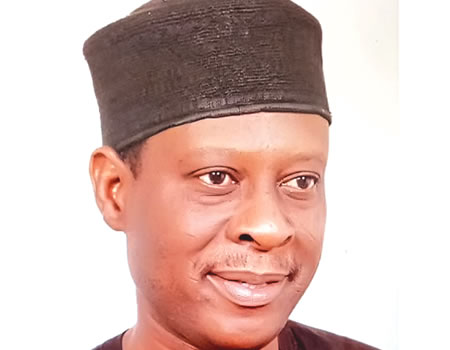 Alhaji Saleh Bayari is a former National Secretary of Miyetti Allah Cattle Breeders Association of Nigeria (MACABAN) and currently the National President of Gan Allah Fulani Development Association of Nigeria with a network that cuts across West Africa. In this interview with ISAAC SHOBAYO, Bayari speaks on the clashes between farmers and herdsmen, anti open-grazing law and efforts of his association to promote peace. Excerpt:
You have been championing the cause of Fulani herdsmen for quite some time, we know more about you and your involvement in this struggle?
I have been involved in the activities of Fulani herdsmen since 1987; I have not relented since then. I was the Secretary of Miyetti Allah Cattle Breeders Association (MACABAN) in Nasarawa and Plateau states for 14 years and from there, I moved to the National Secretariat of the association in Kaduna. After that, I became the factional leader of Miyetti Allah. In 2009, I was appointed as the interim National Secretary of the association under the leadership of Sultan of Sokoto. By 2016, I decided to establish Gan Allah Fulani Development Association of Nigeria in conjunction with the Vice Admiral Murital Nyako (rtd) a former governor of Adamawa State, Emir of Dutse and five other people. The association was registered in 2016, I became its first interim national secretary and this year when the association was two years old, members of the Board of Trustees, along with other prominent members unanimously made me the national chairman of the association.
Why is it difficult to end the endless clashes between the farmers and herdsmen in Nigeria?
I would have lost hope, but I just came back from Oyo State last week and for three days I was in Osun State, I visited all those places with high concentration of Fulani in both Oyo and Osun states. But I was surprised at the prevailing peace in those places I visited; they have their peculiar way of settling disputes, especially between the farmers and herdsmen. Within four years they had settled about 6,000 cases between farmers and herdsmen and none was settled in a court of law, they were settled under alternative dispute solution. There has never been a loss of life in these 6,000 cases that were settled, this is wonderful and surprising, I couldn't believe it, but it was true. This prompted me to recommend this to other states in the country who feel that the solution to clashes between farmers and herdsmen is either through ranch or cattle colony. I have been telling other states to come to Osun State and learn from them and borrow that blueprint from the Governor of Osun State and replicate it in their respective states.  In Ekiti, Taraba, Benue and other places where anti-open grazing bill was passed, you see some elements of religion in the whole thing, and none of these governors share the same religion and background with the herdsmen. This anti-grazing law has caused so many problems that those governors need to have a rethink. What we have found out is that religion is playing the damaging role in this crisis between farmers and the herdsmen.
Can you tell Nigerians why the herdsmen are kicking against anti-open grazing law especially in states that the law has been enacted and fully operational?
People mistake Fulani herdsmen with livestock farmers, in Africa; there are commercial farmers who,  on their own, started their livestock investments in ranches and in Nigeria we have a handful of them, but there are traditional livestock farmers and most of these people are migratory from time immemorial. They move from one place to another. Most of them, even their grandparents were born on the cattle routes, and many of them died on those cattle routes. To the herdsmen, the movement is a culture. Today, they are in Saki or Iseyin , in the next six months they are in Yola and in another six months they are in Benue, they keep on moving like that, they see the entire country as their home. So, it will be impossible and difficult to restrict such people to one spot by way of ranching or to just one environment in the form of colony.  Many of them cannot afford the cost of ranching and the kind of cows they rear cannot be subjected to such condition, these people don't have land of their own, they move, so, it will be difficult to restrict them to ranches and nobody especially the government has educated them on how the ranches are going to operate. The laws in most cases were enacted simply as a result of hatred for the herdsmen; some just don't want to see them.
Ranching is capital intensive, to start it, you need millions of naira, but for a poor person, this is impossible and any attempt to force him into this practice will definitely create a problem as we are witnessing presently. The animals you find in ranches are not local cattle, but exotic ones, one bull cost millions of naira and these local herdsmen will need to sell about 10 cows to get N1 million. If you tell them to ranch their animals it is like telling them to commit suicide. I also want to tell you that the government of Benue, Taraba including Ekiti did not sensitise the people and tell the herdsmen the modus of operandi of ranching and their viability before they enacted the law.
Can one equate animal life with that of human being because the Fulani seems to value their animals more than the life of humans, hence, they take revenge on human anytime the life of their cow is endangered?
There is no justification for killing human being for animal, people conceptualise things based on their perceptions and their thinking might not be right or wrong, the thinking of the person who thinks the best meat in this world is dog meat and those opposing such say no, if you try to force another person to take pork or dog meat it might cost you your life, that does not mean he equates human life with dog's. Most of the people who want to kill Fulani animals know how Fulani man feels about his animal and they know that if you want to provoke Fulani to the level that he can kill or be killed is for you to attack his animals because these are the animals that his entire generations depend on. By trying to get rid of his animals it means you want to exterminate his entire family including his unborn generation because without calf, I as a person wouldn't have been alive today because my parents had no other means of livelihood. My father married my mother and raised me to this level with proceeds from rearing these animals. There are times that Fulani man will equate the life of a cow with his own life because he feels that once that cow is no more, he will also not be alive again, the children will also not be there because that is what is sustaining them. This is a man that does not share national cake with you at the local government, the state and the federal levels. If you know the psychology and economic importance of these cows, you just have to avoid attacking them, for the sake of peace, if you stop attacking them, you will find that Fulani are the most friendly people in this world. By the time you attack those animals he loses his senses, he loses his human qualities and he becomes worse than a beast. It is something that has to be understood within this context, because the belief is that if you kill his cows, it means you want to wipe out his generation. This will make him to fight irrationally and fighting as if he is no longer human being and if you don't understand human nature or the sociology of human, you will begin to wonder why the Fulani are behaving the way they are behaving. If you have N10, 000 and somebody is coming to take the money away from you, I strongly believe that you will fight back; if you have AK47 you wouldn't mind to use the gun on him. Like they did in Mambila, they killed up to 3,000 cows, they want Fulani to be wiped out through hunger because after that they would have nothing to live on and will be forced to leave where they are. So, the attack may be on the cows, but indirectly it is the entire Fulani family that is being attacked.
From all indications, it is like the Fulani are being stigmatised; anywhere you go in this country, the Fulani are being fingered for one atrocity or the other especially with the native farmers. And one of the things suspected to be aggravating the clashes is lack of compensation for the farms destroyed by your men, what is your association doing to educate these herdsmen and to compensate farmers whose farm lands were destroyed?
There is a difference between farm lands and crops, it is very unusual for you to find crops during dry season, and these could only be found during rainy season or during farming season, but because of this animosity over the years, you find that there is no difference between farm land and crops. Anybody can mischievously say your animals have entered his farm and it becomes an issue, so in that case, he has no damage to show or tell the court. So, as far as he is concerned, he does not want to see cow on his farm, even if it is just grass that is there and the herdsman also feels that any grass you did not plant is a grass that belongs to God and cow, the question is that did antelope, goat and others animals that come to eat grass pay compensation?. By his orientation and everything the Fulani man believes that grass can grow in anybody's farm, so when he sees grass he feels that it is his luck, but because of this problem in Nigeria and there are some farmers that don't want to see herdsmen at all on their farm even if there is no crops there, this is what is causing all these problems. It is like all the Nigeria land mass belong to somebody, it simply means that the herdsmen should not graze in farm land not on crops, it simply means you are wiping them out because they cannot graze these animals in Jupiter or Mars, they have to graze in this world, this is the problem. What we are saying is that if there is any crop that is destroyed even if you don't know the person that destroyed it just go to the Fulani leader at any level closer to you and make formal complaint, the Fulani leader will locate them and compensation will be paid accordingly, we have our ways of tracing our people wherever they go to. We assess the damage and pay compensation; some people will just say farmlands whereas there is no crop on them and the moment they see herdsmen passing by they say cattle have entered their farms, imagine a farmer of plantain farmer claiming that cow destroyed his farm. How can cow eat plantain that is up and far above the animals? We want to make it categorically clear that we don't want farmers to take the law into their hands, they are just looking for an opportunity to attack and displace the herdsmen or cause them economic adversity or chase them out of Nigeria and that is why the people are fighting back. But if you make a just law that would take all these things into consideration, we would make all herdsmen leaders to obey and comply with the law.
Apart from farmers and herdsmen clashes, the herdsmen are presently entrenched in crime such as armed robbery,  kidnapping, rape and others atrocities, what is your leadership doing to make the highways in the country free of all these crimes?
It is true that every tribe is involved in one crime or the other, in Niger Delta, you have people vandalising pipelines, killing security agents, kidnapping started in the South, it is not a northern-based crime. From my investigation, kidnapping came into Nigeria through Kogi State; this state is the only state in this country that has boundaries with six states in the south. So when kidnapping started, the governor made a law that houses that harboured kidnappers should be demolished, so when they started losing millions worth of their homes, they stopped keeping their captives in their houses, they started taking them to the bush. When they take their captives to the bush, the first people they see as the inhabitant of the bush are the Fulanis who know the geography of the bush. So, there is no way they would have succeeded in kidnapping anybody and keeping him for days to collect ransom without the cooperation of the herdsmen, otherwise, the herdsmen would expose them. So, what they do first is to seek for the cooperation of the herdsmen who will also benefit from the ransom and at times, run errand for the kidnappers. Later, the kidnappers stopped sleeping with their captives in the bush and engaged the herdsmen to look after them while they went back to continue with negotiation at home. Fulani are just running errand, the AK47 that he is holding is not his own, it belongs to his boss who is in Lokoja, Enugu, Ibadan or anywhere negotiating, this is how it has been. When they come to pay the money sometimes it would be the Fulani that would come to collect the ransom on behalf of the kidnappers.  Then the Fulani man with such huge amount of money and the man will only give him something like N200, 000, so the Fulani felt shortchanged, so the Fulani tactically took over the kidnapping from Kano to Zaria, Kaduna to Abuja etc. they were taught this business and they started going into it and abandoned former crime like cattle rustling and dabbled into kidnapping properly. That is how our people came into this.
The herdsmen in Nigeria no longer carry sticks but now armed themselves with sophisticated guns, have your association investigate how they come about this weapons?
The biggest armoring in this country is in the South-South because of the activities of the Niger-Delta militia and insurgence or economic liberators as they call themselves. Just as I told you that kidnapping started from the South and moved into the North that simply means that these firearms came along with kidnapping into the North. And with the coming of the Arab Spring, there were lot of Nigerians especially the Muslims in Libya, with the Arab Spring and the crises that returned with arms, people from Niger Republic returned with arms and the biggest market for arms is Nigeria because of money in the country and we have a lot of thing to do to get money to buy arms. From smuggling to robbery, cattle rustling and kidnapping, these are things that you cannot do without arms. Then it became worse with the ethnic and religious conflict between herdsmen and farmers, they are conflicts that are driven by religion, driven by sectionalism. These are something that makes some people wanting to have arms for self defense. Since the advent of democracy in this country, there has been violence on a daily basis, those who are suppose to protect and defend the populace are no more doing so the way it should be, many of us are just living at the mercy of God. To travel from one part of the country to another you just have to start praying for protection from God because the security men on the roads are not guaranteed for protection. The fact is that arms are everywhere and you don't expect people like herdsmen to fold their arms because their animals can be killed while they themselves also can be injured or killed. I want to tell you that it is the families that have gun that can survive the attack from those who have AK47.   Every animal has an instinct for survival.
What are you doing to check the influx of foreign Fulani herdsmen into the country and from polluting the indigenous ones?
That is a very difficult thing to do, we are in a global village, and this is giving people a lot of concern. There are times I wish I am from Cameroon or Benin Republic because whenever I travelled there, it was  always peaceful, twice I went to Cotonou to buy a car, the entire money was on me but I couldn't go to Lagos to buy tyre and carrying money along with me. Apart from this, there is ECOWAS protocol freedom of movement, it is a law enacted by the ECOWAS countries and Nigeria is signatory to the law. It stated that there should be free movement of people and goods. With this, you can't stop herdsmen from any country from West Africa countries from coming to Nigeria, all you can do at the border area is to search him and he can conceal his weapon where you cannot get him. That is why we established Gan Allah Fulani Development Association of Nigeria with membership also from Diaspora to monitor movement of herdsmen into the country. We are trying our best to arrest the situation but it is not easy.