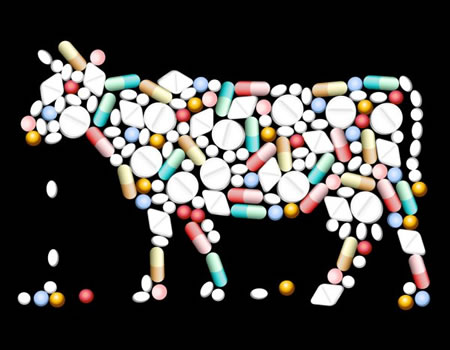 PROFESSOR of animal science at the Institute of Agricultural Research and Training (IAR&T), Ibadan, Professor Adesheyinwa has berated farmers who are fond of abusing antimicrobial drugs, calling on them to desist from such act.
Adesheyinwa, made the call during the Big Dutchman Poultry and Pig Management Seminar which held in Ibadan, recently noting that failure to do so will lead to resistance of the drugs by micro-organisms and ultimately, culminate into lethal diseases for animals.
He said:"In Europe and the United States, the use of antimicrobial drugs is banned and this completely solves the problem of abuse. Here in Nigeria, although it is regulated, the challenge still persists," he said.
ALSO READ: He met me a virgin, deflowered me but treated me like a filthy rag —Wife
He stated further that a way forward would be to curb the use of antimicrobial medications without professional prescription.
He also added that if farmers engage in healthy agricultural practices and bio-security measures, there would be no need for use of antimicrobial drugs.