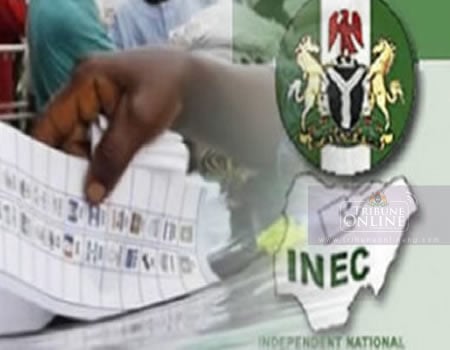 AWKA- The Anambra State Chapter of Ohaneze Ndigbo has expressed optimism over a credible and hitch-free conduct of the forthcoming November 18 governorship election in the state.
The body however called on the Independent National Electoral Commission (INEC) to live up to its expectation as the body saddled with the responsibility of conducting the election.
The state President of the organization, Chief Damian Okeke-Ogene, who made the call yesterday at a church service to mark Nigeria 57th Independence celebration, said the electoral umpire would be held responsible for any flaws in the poll.
"INEC must live up to expectation in making sure that the election is credible, one man one vote. If there is any problem with the election, not just Anambra, but the entire South East would hold INEC responsible. We don't want falsification of results, we cannot tolerate it," he said.
He said the organisation was in the church to hand over the Igbo course to God as well as for the peaceful conduct of the governorship election.
"The residents of the state are peaceful people and would want the election to hold as scheduled. Election in Anambra is a constitutional matter and is sacrosanct. Nobody, including the INEC has the right to stop the election from holding," he added.
On the recent proscription of the activities of the Indigenous People of Biafra (IPOB), he blamed both the federal government and the IPOB on their approach in handling the matter.
"The federal government may not be completely right in what they did, the same with the IPOB. They set a rat trap for the IPOB and they jumped into it. Although what they are demanding for is right, but the approach may not be appropriate," he said.
He however called for caution and patience in their approach, expressing optimism that the restructuring agitation would become a reality one day.