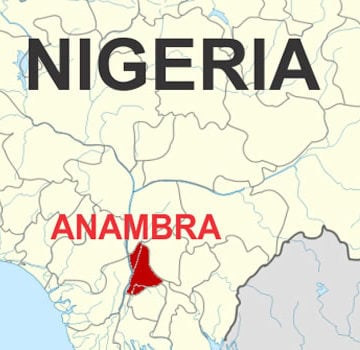 THE International Fund for Agricultural Development (IFAD)-assisted Value Chain Development programme (VCDP) has donated relief materials and farm inputs worth over N50 million to farmers affected by the recent flood in Anambra.
The items presented to the farmers at Umueri General Hospital which serves as a holding centre in the state included bags of rice and garri, cartons of noodles, vegetable oil and soaps.
Speaking at the occasion on Monday, the Commissioner for Agriculture, Mechanisation, Processing and Export, Mr Afam Mbanefo said that the gesture was to help ameliorate their sufferings.
"The items are to ensure that you have food to go back home with and while the inputs are to ensure that you have something to go back to farm with," he explained.
The commissioner further disclosed that the state government already had a rice nursery farm in Umueri for dry season farming which commences immediately the flood recedes.
Mbanefo said that the State government was partnering with other agricultural intervention programmes, agencies and stakeholders to further give succour to farmers in the state.
The State Programme Coordinator of IFAD-VCDP, Mr Nnamdi Agwuncha said 200 rice farmers and 50 cassava farmers will be supported with inputs to enable them to get back early to farms to continue business.
"Every rice or cassava farmer will be supported with farm inputs for one hectare. "Rice seeds, cassava stems and fertiliser inputs would be provided for a total of 250 hectares of rice and cassava farms.
"The inputs will be provided as soon as the farmers are ready to go back to farm," Aguncha assured while stressing the need for them to ensure their farms to mitigate loss during disasters.
In his remarks, the traditional ruler of Umueri, Igwe Ben Emeka appealed to the Federal Government to establish damns that would collect the flood water when they overflow their banks.
Responding on behalf of the beneficiaries, Mrs Theresa Obi, the chairman, Nnaemeka Cooperative Society, Umuoba-Anam commended the IFAD-VCDP and the state government for coming to their aid.
"If you come to our farms, you will pity us; but I thank God that they have fulfilled their promise.
"This gesture has rekindled our hope," Obi said while appealing to other affluent individuals to come to their aid.