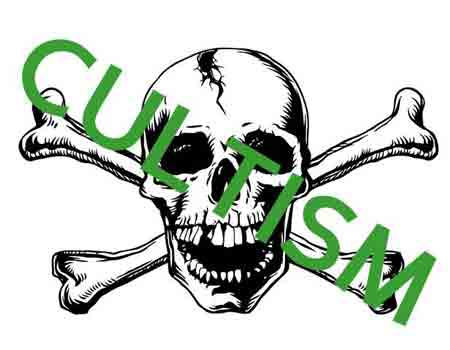 THE Ihiala community in Ihiala local government area of Anambra state has resolved to check the menace of cultists in the area, insisting that their notorious activities have become a threat to lives of people in the area.
Address newsmen yesterday, the President General of Ihiala Progress Union, Chief Jude Ngobili expressed concern on the threat of peace and stability of the town, which has been truncated by the violent juvenile cultists who are killing and kidnapping innocent people in the town.
According to him, part of a measure to actualize this dream, a stakeholders metering was held in the town yesterday to discuss measure to put paid to the menace of the rampaging cultists who had allegedly killed five people.
Chief Ngobili noted that it is assumed that the rampaging cultists are merely killing and maiming their own but added that it is only a failed society that would allow such criminality to continue unabated and that no reasonable society would accommodate such menace.
Chief Ngobili said, "Apart from the immediate danger cultism pose to the community, the Ihiala people can no allow their children to grow up in an environment where people's neck are criminally broken and people brutally killed to avoid such innocent children growing up to become barbarians.
"Cultism has grown to an alarming rate in the hitherto sleepy community as primary school pupils and secondary school students are now being initiated into the dangerous cult groups which according to him is an evil wind that would not blow any good to anyone.
"The cultists by nature are so brutal that it is practically impossible to appeal to their conscience and that the security agencies are brought in to demonstrate the resolve of the town to meet the cultists fire for fire.
The Area Commander in charge of Ihiala Area Command of Nigeria Police Force, Mr Michael Falade (AC) commended the community for resolving to partner with security agencies to battle cultism.
ALSO READ: Army to make Sambisa forest training area
He pointed out that security is an intricate issue that calls for collaboration from every law-abiding individual in the society noting that the members of the public would be doing well if they make useful information available to security agencies.
Mr Falade said the rampaging cultists are not spirits but youths known by members of the society who are carried on as overlords because the society has not decided to inform the law enforcement agencies about their criminal tendencies and activities.