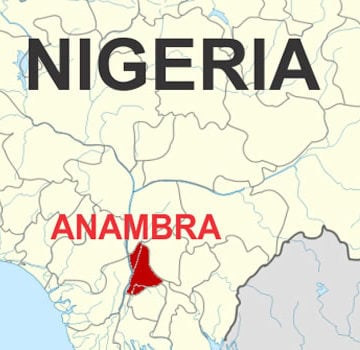 Communities in all the 21 local government area have been urged to support the state government CCTV security initiative to maintain the state's crime free status.
Speaking in  his office in Awka, the Anambra State capital, the State commissioner for commerce, trade and wealth creation Dr Christian Maduboko said the emergence of Governor Willie Obiano as the best Governor in West and Central African on security Architecture is well deserved as the Governor since the inception of his administration has entrenched effective security network that successfully rid the state of all forms of crime and restored the confidence of the people.
The commissioner noted that this has created conducive atmosphere and enabling environment for socio- economic activities to thrive.
He explained that in addition to influx of local and foreign investments, people of the state in diaspora now regularly visit their homes without fear to participate actively in various activities of their communities while night life has returned in various parts of the state thereby expanding scope of business opportunities.
Dr Maduboko, reminded the people that security is a collective responsibility of the government and the people , urging them to
provide useful and timely information to  security agencies to enable them keep criminals away from the state noting that the recent CCTV innovation to the state security apparatus is worthy of commendation.
He urged other governors in the country to emulate chief Willie Obiano holistic approach to security challenges to eliminate crime across the county.