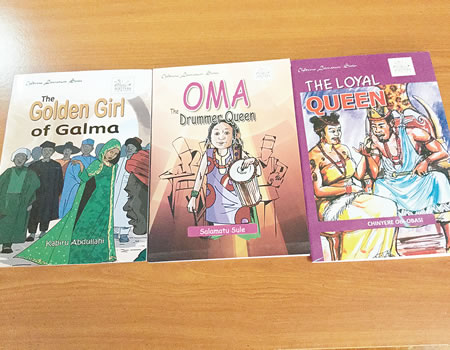 THE president of the Association of Nigerian Authors (ANA), Denja Abdullahi, has revealed that the new Nigerian Writers Series (2) books was dedicated to  children's literature.
Abdullahi stated this during the unveiling of the three books, saying they were a culmination of over a year's process of competitive call, sifting through manuscripts and arriving at a group of three adjudged publishable by the series editors.
The ANA president commended Malam Yusuf Ali (SAN), whose 2017 grant to the writers' association, was used to finance the publication of the books.
The three successful books are Salamatu Sule's Oma, The Drummer Queen; Chinyere Obi-Obasi's The Loyal Queen and Kabiru Abdullahi's The Golden Girl of Galma.
Abdullahi, however, said with the publication of the books, ANA's A-Book-A- Child nationwide project was set to begin.