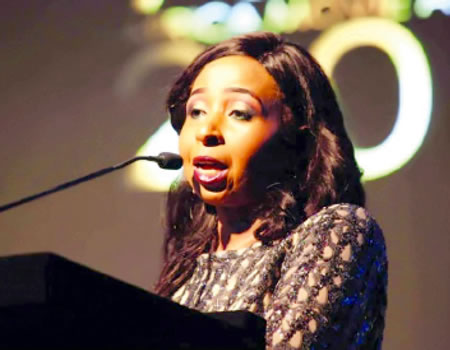 AFTER a successful edition hosted by the Lagos State Government in 2017, the train of the African Movie Academy Awards (AMAA) will move to Kigali, Rwanda this year.
The ceremony will be hosted on Saturday, September 22 by the government of Rwanda at the Radisson Blu Hotel & Convention Centre, Kigali.
Nominees for the awards will be unveiled on July 21 at a media and industry event while curator of the Berlin Film Festival, Dorothy Wenner, will chair the 2018 AMAA jury.
Speaking ahead of the ceremony, AMAA founder, Peace Anyiam-Osigwe, said: "It remains a fact that AMAA is the longest running Pan-African awards in the whole of Africa. Since 2005, we have worked to keep and protect the integrity of the awards. This is why we can partner with Rwanda, a country where excellence and professionalism drive business and governance.
ALSO READ: Saraki persevered through court processes – Buhari
"The interesting thing about AMAA this year is that visitors, especially Africans will not struggle to have a visa as all visas will be processed on arrival. We want to thank President Paul Kagame and other African leaders that are making people's movement within our continent very easy while we call on other African countries to have visa on arrival policy if we can't remove visa completely. Our people will prosper and there will be shared prosperity when we can travel and do business and even for holidays easily within Africa."
AMAA recently hosted a social media training workshop in Kigali for young people as part of its corporate social responsibility. It was sponsored by the OsigweAnyiam – Osigwe Foundation, Ecobank and Rwanda Convention Bureau with facilitators drawn from Nigeria and Rwanda.