Allow South-East its independent republic, Northern Women tell Buhari
•Seek referendum •Say no nation survives two civil wars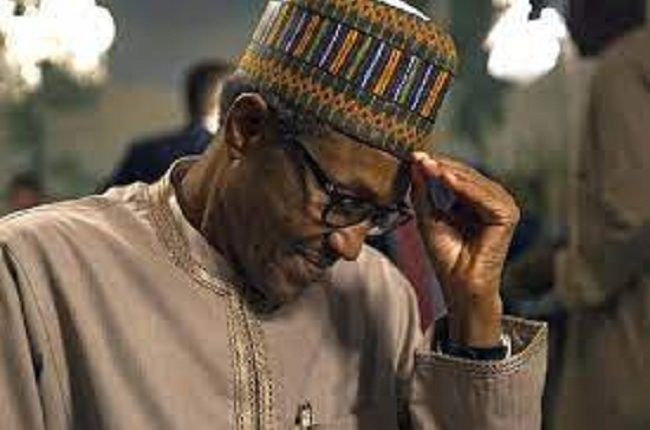 A coalition of groups under the aegis of Amalgamation of Northern Women Associations have asked President Muhammadu Buhari, President of the Senate, Ahmad Lawan and Speaker of the House of Representatives, Femi Gbajabiamila to initiate a referendum that would allow any ethnic group that desires to leave Nigeria to exit, peacefully.
The coalition made the demand at the weekend at a press briefing held at the Unity Square in Abuja.
Addressing newsmen, Coordinator, Amalgamation of Northern Women Associations in Nigeria, Hajia Hadiza Adamu, specifically said the southeast region should be allowed to "have their independent nation away from the rest of Nigeria."
Tribune Online checks revealed that while the Independent People of Biafra, (IPOB) led by Nnamdi Kanu has been in the vanguard of an independent nation for the southeast region, serving governors and the socio-political group,
Ohanaeze Ndi'gbo led by its President, Professor George Obiozor, have said what the Igbo nation craved for within Nigeria was justice, equity and fairness with certain autonomy for the federating states.
Hajia Adamu who cautioned that Nigeria might not survive another civil war recalled that women, irrespective of their states or regions, were always at the receiving end of war, insurrection and terrorism.
He maintained that the burning of public offices, killings of police personnel ongoing in the Southeast states were threats to peaceful coexistence and the Igbos should be allowed to "realize their long term dream of being a Biafra nation."
The statement read in part: "We are the amalgamation of Northern women from all parts of the North; north central, northwest and northeast. We as mothers are always at the receiving end of any war, insurrection, killings, and acts of terror. When our men were killed, we were raped and our children rendered orphans, we have nowhere to run to.
Nigerian History has shown that women carry the heavy burden of war and acts of insurrections and terrorism. We have gone through it from 1967 to 1971, our men died and left us with the children to cater for out of nothing, other men that survived simply moved on, but we never moved on.
"The aftermath of the war and the sufferings left lifetime scars in our hearts and on our bodies. It is for this reason that we come together today and say we don't want another war, another insurrection.
"We, therefore, unanimously call on President Muhammadu Buhari as the leader and father of the country and the leadership of the National Assembly, President of the Senate, Dr Ahmad Lawal, and the Speaker of the House of Representatives, Rt, Hon, Femi Gbajabiamila to immediately call for a referendum in the country, let people choose to live in peace in Nigeria or leave, any other group or nationality that wants to secede or, exercise their rights of self-determination like the southeast has been agitated for decades to be allowed to leave Nigeria peacefully, without resorting to a second civil war.
"Today the Igbo nation has turned the entire southeast to almost a war zone, northerners irrespective of their tribes are no longer safe, States' infrastructures are no longer safe, service personnel from police to army are not safe, INEC offices and other symbols of democracy in the country are being destroyed on daily basis, our husbands that go to do business in southeast no longer return home safe, our political leaders who travel to the southeast on national assignments are assassinated in broad daylight.
"Commuters in the southeast are often forced out of vehicles to be profiled and if they are northerners, they are usually executed there and then.
"It is in the light of the above that we are saying enough is enough and let Mr President allow for a referendum that will make Igbos realize their long term dream of being a Biafra nation. No more killing of northerners, no more killing of police officers, no more profiling of northerners and attacking their businesses.
"Let Igbo have their independent nation away from the rest of Nigeria."
YOU SHOULD NOT MISS THESE HEADLINES FROM NIGERIAN TRIBUNE
We Have Not Had Water Supply In Months ― Abeokuta Residents
In spite of the huge investment in the water sector by the government and international organisations, water scarcity has grown to become a perennial nightmare for residents of Abeokuta, the Ogun State capital. This report x-rays the lives and experiences of residents in getting clean, potable and affordable water amidst the surge of COVID-19 cases in the state…Allow Southeast its independent  Allow Southeast its independent
Selfies, video calls and Chinese documentaries: The things you'll meet onboard Lagos-Ibadan train
The Lagos-Ibadan railway was inaugurated recently for a full paid operation by the Nigerian Railway Corporation after about a year of free test-run. Our reporter joined the train to and fro Lagos from Ibadan and tells his experience in this report…Allow Southeast its independent  Allow Southeast its independent