Alleged N1.9bn fraud: Nyako awarded contracts contained in petition against Fintiri, former SSG tells court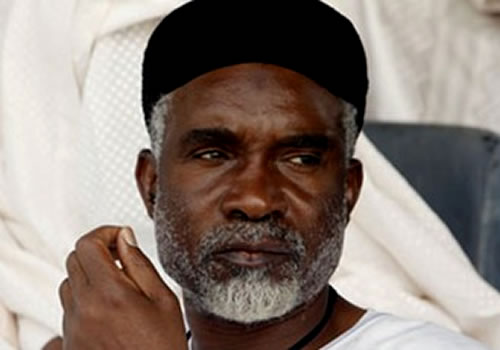 A petitioner and former Secretary to Adamawa State Government, Ibrahim Andrew Welye on Wednesday admitted that contracts for the electrification of Kirchinga, in Madagali Local Government Area of the State and the building of the Faculty of Law of the state university were both awarded by the administration of Governor Murtala Nyako and not during the tenure of former governor Umaru Fintiri. Welye who is the star witness in the ongoing trial of former governor Fintiri by the Economic and Financial Crimes Commission further admitted under cross-examination that payments for the above contracts were not made during the tenure of the defendant.
The witness had in his petition to the EFCC dated November 18, 2015, which formed the basis for the trial alleged that Fintiri corruptly enriched himself through the awards of the above contracts.
Based on his petition, the anti-graft agency arraigned Fintiri along with Mayim Constructions and Properties Limited before the Federal High Court in Abuja on a five-count charge of money laundering of about N1.9 billion alleged proceeds of corruption.
The court had, at the resumed trial of the case on Wednesday admitted in evidence, Certified True Copy (CTC) of contract documents for the Faculty of Law for the Adamawa State university Mubi, containing payment vouchers receipt issued by the Accountant General of the State, request for the release of funds for the Faculty of Law Adamawa State University and other bank documents indicating transfer of funds.
The contractual documents which were tendered by counsel to Fintiri, Mahmud Magaji (SAN) showed that the contracts were awarded during the administration of Nyako.
Another document captioned "Adamawa State University Mubi" was signed by Vice Chancellor, Alhasan Abba requesting for release of N 978, 756,000.16 and N497, 350.626. 24k, "The said document has to do with inflow and outflow within the office of the Accountant General of the state. The document in question has to do with the contract which forms one of the bases of the witness petition. We urge the court to allow the witness to answer questions relating to them."
On the contract for the electrification of Kirchinga, in Madagali Local Government Area Council, the witness told the court that the N76m contract was awarded since 2009 during the tenure of Admiral Murtala Nyako.
After the document was admitted and marked as exhibit D, the witness said he did not verify the content of his petition dated November 18, 2015.
The witness further confirmed that money for the faculty of Law project was returned to the treasury of the State government during the tenure of Bala Ngilari when he was the SGG.
Meanwhile the trial was further adjourned till September 19, 2017 at the instance of the defence counsel.