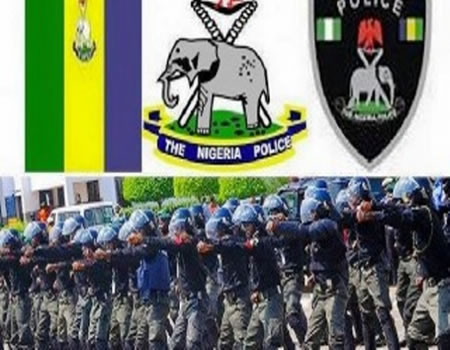 LAGOS Police Command has directed that any of its officers found near ATM machines should be arrested and handed over for appropriate disciplinary action, declaring that it was illegal for any policeman to force people to the ATM machine to withdraw money for settlement of whatever alleged offence.
The command gave this directive following complaint raised at the stakeholder parley organised by Chief Whip of Lagos State House of Assembly, Hon. Rotimi Abiru, to get his constituents in Bariga area of the state briefed about the activities of the assembly and also secure their feedback.
A constituent had complained that residents in the area had continued to witness situations where policemen got people arrested and forcefully demanded money and should they fail to produce such, they would force and follow those arrested to the ATM machine to get such money withdrawn and given to them.
Police Area Commander for Ogudu Area A, ACP Millan Dantawaye, while responding to the complaint at a parley attended by Chairman, Bariga Local Government Development Council (LCDA), Hon. Alabi Kolawole David and other leaders of All Progressives Congress (APC), among others, said it was illegal and unlawful for any police officer to conduct himself or herself in such manner.
ALSO READ: IGP monitoring unit arrests 12 suspects in Rivers
Dantawaye, who was represented by Adolf Ogwu, directed that henceforth officers found to have engaged in such act should be arrested, declaring that, "Any policeman you see near ATM should be arrested.
"No policeman should be found near ATM machine, that would be against the law," he declared, saying that was why the Commissioner of Police in the state, Mr Edgal Imohimi, had given out his phone lines for members of the public to call and lodge complaints.
"As a matter of fact, no policeman should put you at the bar without appropriate laid down rules and regulations. The law is no respecter of anybody. We are ready to partner with you to get the society rid of crime and criminal activities," he said.