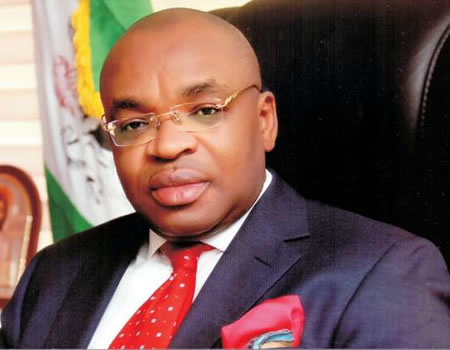 THE Akwa Ibom State government has assured residents of the state especially those in  the capital, Uyo, that it will spare no efforts in bringing succour to the people over flooding.
The Commissioner for Environment and Mineral Resources in the state, Dr Iniobong Essien, told Ecoscope that the state government will take advantage of the onset of the dry season to unclutter blocked drainages within Uyo metropolis.
The commissioner also appealed to the people for a change in attitude towards waste disposal. "We must also look at our waste management. A number of people believe that the gutters are the dumpsite for waste, and that whenever it rains, the runoff will then pack the waste to some destination. The effect of this is that they are clogging the drainages, and that is a known cause of flooding across a number of states including Akwa Ibom State."
He spoke of Governor Udom Emmanuel administration's response to the perennial flooding plaguing the ever-busy IBB Avenue in Uyo.
"Of particular mention is the flooding problem around IBB Avenue. His excellency, the governor, is particularly troubled about the flooding in that area and concrete actions are being taken in collaborating with the World Bank for intervention, and I believe that the results will begin to show very soon.
"Detailed engineering designs for this particular area have been put in place, and I am also happy to say that the World Bank has accepted the design, but is reviewing further to see what modern technologies/techniques can be brought to bear in the final design and also to ensure the cost is brought down as much as possible.
"Once that is in place, the flooding of the secretariat and its environs will end."
Dr Essien expressed hope that "before the end of next year, we should be able to get proper solution to that area. We don't want to take the solution to this problem in piecemeal."
Dr Essien said, "We want to appeal for patience on the part of the citizenry," adding that the government was putting "remedial measures in place to alleviate the suffering of the people in this area, and to reduce the economic losses to the barest minimum."