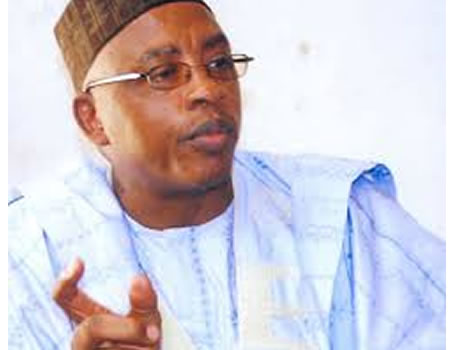 IN view of the ongoing controversy the recent air incidents recorded in the country's aviation sector is generating, the Managing Director of Afrijet Airlines, Alhaji Muhammed Tukur has cautioned against using the incidents to create unnecessary panic around air travels in the country.
In a press conference held in Lagos, Tukur who was a former director at the Chanchangi Airlines, and also a former assistant secretary, Airline Operators of Nigeria (AON), while reacting to the various outburst of many Nigerians about the incidents,particularly opposed the federal government's decision to single-handedly single out Dana Air for audit.
With particular reference to the statement credited to members of the National Assembly calling for the audit of all the domestic airlines, Tukur while preaching against the politicisation of sensitive issues like incidents, said such outbursts only end up creating panic among Nigerian travellers.
His words: "I want to state that the recent calls by the Senators that Dana Air should be audited because of incidents associated with the airlines lately calls for reflection on the industry. While I am not making case for the airlines since I know the grave implications as an industry person when safety standards are compromised, it is important to draw the attention of the federal government that aviation industry should not be politicised.
"Airlines business all over the world and its regulations are the same and never have we heard that lawmakers anywhere calls for an audit of an airline even on the event of the worst crash like the Malaysian air disaster that happened four years ago.
"When you single out one particular airline for audit, especially when such call is not coming from the professionals, you create fear on the minds of the public especially the passengers. Incidents and accidents are associated with aviation business which of cause nobody prays for, but when it occurs, the relevant agencies step in to forestall a recurrence. But when you undermine the responsibility of these agencies of government and go ahead to give directive without proper consultations, the result of such order may be counterproductive."
As a way of avoiding a recurrence of incidents, the Afrijet Airline Chief called on all domestic airline owners in the country to employ adequate quality inspectors and not rely on only one quality assurance manager saying only one quality assurance manager cannot comfortably monitor airline flight operations.
Tukur however while cautioning the lawmakers and their likes advised that the only way to avoid such a confusion is to allow the relevant agency of government saddled with this responsibility to do its job for the purpose of avoiding unnecessary panic in the system.
Acknowledging the Nigerian Civil Aviation Authority (NCAA) as the agency of government established with the power to regulate the activities of airlines in the country, Tukur called for constant and thorough monitoring of the domestic airlines to ensure they all comply with the safety rules.