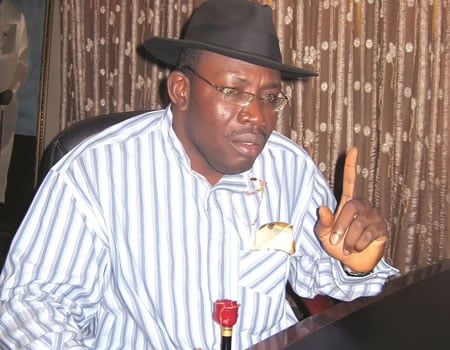 Palpable fear engulfed Akenfa community, as chaotic situation that could snowball into a free for all crises, as well as claimed innocent lives and destroy properties worth millions of naira was averted by the Bayelsa State Partnership Agency (BSPA) in Yenagoa.
Akenfa community, a suburb in the yenagoa metropolis host Shell Petroleum Development Company (SPDC) facility, manifolds installations and several running pipelines.
However, trouble started when the youths of the community observe misgiving from the end of the oil multi-nationals, and decided to mount a blockade to restrict SPDC from accessing their facility in the area.
Infuriated by the insensitivity of oil multinational to measure up to their responsibility, the irate youths mount surveillance around the wall, knowing fully that attempt to apply force or deploy security to remove the blockade could fatal, SPDC stayed away from the area.
However, normalcy returned as the Director-General of the Bayelsa Partnership Agency, Hon Stanley Enaibagha Braboke waded into the impasse between the community and SPDC.
He decried the chaotic situation that could have resulted in crisis, stressing that the Restoration Government led by Governor Seriake Dickson abhors anarchy and acrimony that could plunge the state into crisis, as well as send signal of insecurity to those willing to investor in state.
Braboke urged the youths to always report their differences with oil multinationals to the Agency, stressing that it was mitigate such concerns and complains that could breech the peace in the state that it was established to handle on behalf of the governor.
He stressed the need for youths in the state explore always revert to the agency before any autarchy with multinational oil and construction companies operating in the state, as such act could rob the state of
internally generated revenue.
Braboke, who spoke with the youths before they obliged and willing dismantled the blockade, lauded them for recognising that he was holding the office and exercising authority on behalf of Governor Dickson who is on leave.
He, however, assured that the agency would meet with SPDC to resolve the conflicting issues that led to the blockade; and assured that a separate meeting would also be held with them to serve as feedback to
resolutions with the oil company.
To this end, Director-General enjoined other communities hosting oil multinationals to resist attempt to war at the slightest provocation, but to take advantage of the agency which is government established one stop desk to resolve all concerns, challenges and differences within the communities, oil/construction giants impasse with s view to promote peace in the state.