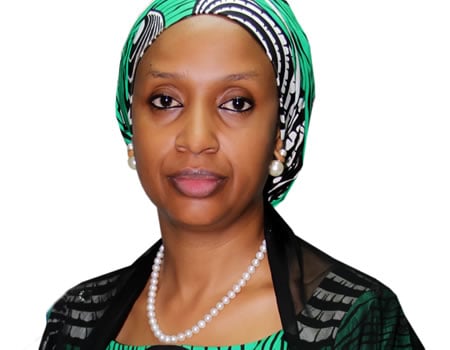 MANAGING Director of Nigerian Ports Authority (NPA), Hadiza Bala Usman, has threatened to drag to the Presidency, government agencies breaching the Presidential order on ease of doing business at the port.
She issued this warning following incessant complaints from stakeholders about the flagrant flouting and disregard to the presidential directive by some government agencies.
The office of the Vice President oversees the Presidential Enabling Business Environment Council (PEBEC) which issued the presidential order.
The order specially streamlined the activities of all agencies in the nation's seaports to achieve the 24-hour cargo clearance.
Receiving a delegation of the Association of Nigerian Licensed Customs Agent (ANLCA) leadership in her office 
on Friday
, Hadiza Usman said that the way some government agencies flout the order has limited its positive impact and the Federal Government needs to know those flouting the rules.
The Managing Director, who was responding to ANLCA leadership complaint about some operational difficulties and encumbrances at the Ports, explained that it was regrettable that some agencies have not fully complied with the order.
While assuring that the Authority would continue to fulfil its own part of the order, she lamented that the organisation has the limitation of compelling other agencies to do what they are supposed to do under the presidential directive.
"NPA is implementing its own part of the order. We cannot compel other agencies to do what they are supposed to do" she said, adding that aggrieved stakeholders should also inform the appropriate authorities of defaulting government agencies.
On the complaint by ANCLA on the activities of the Marine Police Command, Miss Usman who also frowned at the report of incessant ease of multiple checks even after exiting the ports, said she would report the matter to the Inspector General of Police for necessary action, in view of the alleged cases of extortion.
Earlier, National Vice President ANCLA, Kayode Farinto appealed to Hadiza on the need to intervene to ensure that officials of the Nigerian Agricultural Quarantine are prevented from entering the ports.
He also asked that NPA should ensure that the newly constructed temporary Truck Park at Tin Can Island Port (TCIP) is put to immediate proper use.
---
---