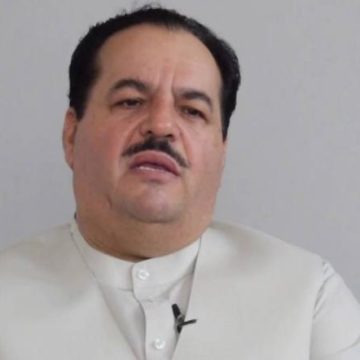 An Afghan lawmaker contesting this week's parliamentary elections was among four people killed on Wednesday by a bomb planted under his office chair, officials said, an attack claimed by the Taliban.
The MP, Abdul Jabar Qahraman, was killed as he prepared for Saturday's election, a senior government official said, becoming the 10th candidate killed in the past two months, with two more abducted and four wounded by hardline Islamist militants.
"Such brutal acts of the terrorists and their supporters cannot weaken people's trust in the peaceful and democratic processes," President Abdul Ghani said in a statement condemning the attack.
The Afghan Taliban claimed responsibility for the blast in the southern province of Helmand, saying in a statement, "We have killed Qahraman, a renowned communist."
The Taliban have ordered Afghans to boycott the much-delayed parliamentary polls in their battle to overthrow the Western-backed government and establish their own Islamist regime.
ALSO READ: Madman suspected to be kidnapper, smashes mobile phone after N1.5m alert
Three men sitting in Qahraman's office at the time were also killed, said interior ministry spokesman Nasrat Rahimi, adding that police had arrested three suspects in the provincial capital of Lashkar Gah.
The blast wounded seven people, said Omar Zwak, a spokesman for the provincial governor.
"A bomb was placed below Qahraman's chair in his campaign office," he added. "We are investigating the incident."
Wednesday's blast follows the deaths of 22 people last week in an explosion at an election rally for a woman candidate in the northeastern province of Takhar.