Afenifere attacks FG over its opposition to Boko Haram's trial by ICC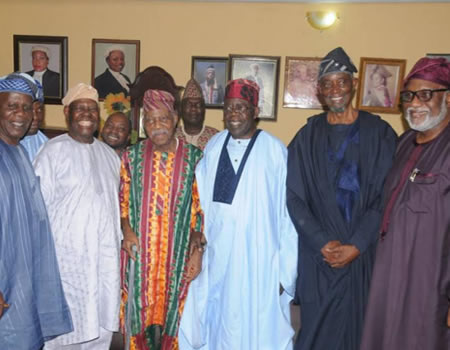 PAN Yoruba organisation, Afenifere, has declared that it was shocked that the Federal Government is opposed to the International Criminal Court (ICC) investigating and trying cases of crimes against humanity by the Boko Haram.
Afenifere's spokesman, Mr Yinka Odumakin, in a statement on Friday said the organisation was reacting to a story published in a national newspaper quoting the Attorney General of the Federation, Mr Abubakar Malami describing ICC's escalation of the eight potential cases" involving the Boko Haram and the military as uncalled for.
Six of the eight cases are  against the Boko Haram while the remaining two are against the military.
Malami was quoted as saying that, "presently, the ICC has escalated the eight potential cases against Nigeria – six against the Boko Haram and two against the military – from the initial preliminary examination to preliminary investigation.
"This is worrisome, as Nigeria has demonstrated beyond doubt, and in absolute cooperation with the ICC, that it is willing and able and, as a matter of fact, it is indeed arresting, investigating and prosecuting anyone that commits any offence that falls within the Rome Statute of the ICC.
"The above being the case, Nigeria views the escalation of the eight potential cases as uncalled for in the circumstance."
But Afenifere in its statement said the above statements credited to Malami while receiving ICC  President, Professor Chile Osuji, was shocking and unfortunate.
"It also explains the kid glove treatment this administration has given to the group to the extent that they are now hailed like Super Eagles arriving with African Nations Cup as we saw in Dapchi.
"Is Malami's protest against the Boko Haram trial by the ICC a continuation of the pronouncement that anyone who touches Boko Haram touches the North and by extension now Nigeria?
"It may also mean that the recent freedom granted by some courts to Boko Haram kingpins could not have been accidental," Afenifere said.